Intro to Metalfoes – Part 2: The Friends
All right, let's cut to the chase and start on the topic, shall we?

Majespecter Engine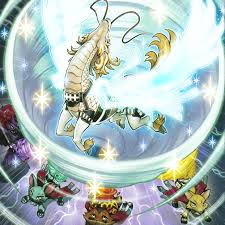 Not being able to be targeted or destroyed by card effects is the Majespectors' main selling point as an archetype. With a lineup of just Majespecter Unicorn – Kirin and Majespecter Raccoon – Bunbuku, they are the most popular archetype piloted alongside Metalfoes. Withstanding the test of time, they have proven themselves to be the most useful and consistent engine for our FIRE Psychic archetype. Racoon's main job is just to search out Kirin, but its level 3 status is appreciated when you need to xyz summon. Two Racoons, which is a more common sight than you think, can also summon out Totem Bird, giving you further board control.
I think at this point, after months of making its mark, there is no denying Kirin's annoying-ness. Kirin provides absurdly amazing control, which is sufficient to make your opponents scratch their heads when attempting to get rid of this threat. Kirin is the sole reason cards such as Swords of Concealing Light and Book of Eclipse started seeing play in the OCG.
I would suggest against playing the Majespector's spells and traps though, as they are unable to interact with the Metalfoes, which is thus likely to lead to undesirable bricked hands.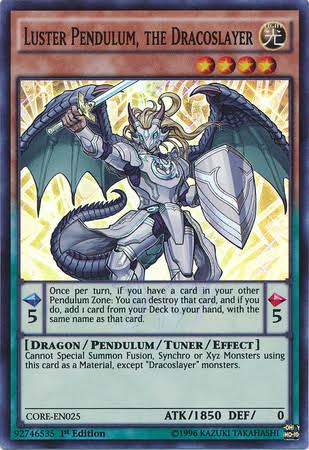 Luster Pendulum, having withdrawn into the shadows after the demise of DracoPals in the OCG, can be included in the archetype as well. It helps with deck-thinning and searching, but its Scale5 is undesirable when it comes to pendulum summoning Kirin.
Along with Angel Trumpeter, their tuner status serve the same purpose – to synchro summon Ignister out, without the help of Ultimaya. Apart from that, Luster P is rather… lackluster (pun intended). It can't be used for a conventional xyz or fusion summon due to its monster effect inflicting a restriction.
Gofu-Ultimaya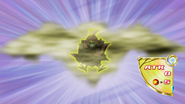 Blackwing – Gofu the Hazy Shadow appears as an interesting addition to the deck shortly after its debut. Gofu's spawned tokens can't be used for a synchro or tribute summon, and is thus perfect for destruction fodders to be targeted, or a fusion for Metalfoes Adamante.
It is the culprit responsible for the summon of Ultimaya Tzolkin. This play requires 3 cards in hand, and a card that can be set. (More will be discussed in Part 5 – Combo and plays!)
Not to mention, Gofu provides a decent first turn play whereby you can tribute summon him for Kirin, possibly saving you from a tragedy of not being able to set up your field due to having mismatched scales.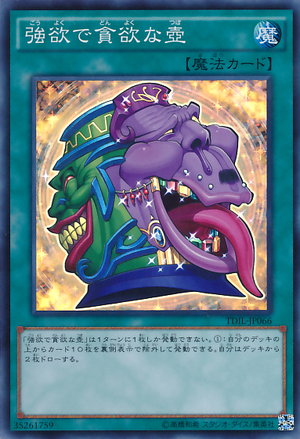 I feel that this card is underappreciated by the TCG players, but it will be better card than Upstart Goblin ever will. Pot of Desires is good in Metalfoes because a single additional card changes the landscape entirely.
An additional Cyber Stein is capable of bringing Naturia Exterio to the field. And you can prevent Stein's vulnerability of being attacked by destroying it with Metalfoes pendulum effects.
A single Racoon can fetch Kirin, which can be either used as a scale or appear on the board for threat removal + board control.
Starting with Gofu could led to an impressive field setup for a lockdown.
The plus 1 by itself is good, but combined in Metalfoes, where a single additional resource can help you greatly. Hope you are convinced that Desires works wonders. If not, stay around and watch out for our Part 4 article where we tackle the combo and plays.
The only downside is just the fact that you have to play more Metalfoes S/T to prevent Desires from banishing them all. Of course, there is still a chance that you can still suffer a heavy loss from the banishing. But in a way, you are trading that for turbo and speed for your deck. Whether it is worth your while, you decide.
Yes, it is a pity that Cyber Stein isn't yet available in the TCG.
Stun cards
Here are just a few examples:
These cards provide a 'stun' element once they are on the field, restricting your opponent's actions and limiting their options. Such control, combined with Kirin for protection against extra deck monsters with no quick-effects would be vital in securing your win.
No quick-effects indicate that Kirin can get rid of them the moment they land, and they can't respond by chaining their effects. (E.g. Castel, the Skyblaster Musketeer)
In other words, your win condition would be board control, while you farm for resources. This is why Metalfoes resembles a control beat deck. An important thing to note is that you should preferably select low-leveled monsters as they can summoned right off the bat should you be missing any scales to summon them. Sloth is an exception as it is a pendulum card, and can thus be placed on the scale, serving a secondary purpose. Opt not to pay its maintenance cost in the standby phase, and you have yourself a window of opportunity to activate Metalfoes Counter.
Of course, don't be overly ambitious and attempt to include all of them. Leave some for the Side Deck slots, and edit your choices depending on the meta.
Staples for the Deck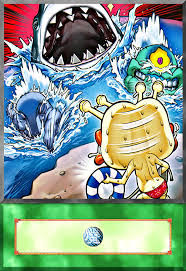 Being a normal monster archetype, many would have probably figured by now how useful Painful Decision and Summoner's Art is. Both have their unique targets and isn't definitely exclusive, meaning you can play both. They are best put to use for searching Metalfoes, not for a summon, but to place as scales to either use the effects or for a Pendulum summon.
Other Normal Friends
Other normal monsters can be included in the deck as well, but it would cause space constraint issues. Generally with Desires, entering the 40+ cards deck is still fine. A 46 card deck with triple Desires is still consistent. I have seen the hard math but can't replicate it.
Angel Trumpeter, Master Pendulum, the Dracoslayer are candidates worthy of consideration. Master Pendulum's inclusion allows you to play Dinoster Power, the Mighty Dracoslayer, which provides protection to your pendulum cards, be it in the scales or on the field. With the inclusion of the Dracoslayer archetype, you can even splash in the Dracoverlord in as well, which could prove to be useful in a mirror-match
Nevertheless, despite whichever you choose, you probably will end up finding the need to include Unexpected Dai as well. Being a normal archetype also grants it one last support – the Rescuers: Rescue Rabbit and Rescue Hamster.
Conclusion
Honestly, the list is endless. TCG friends came forward with the idea of Metalfoes Kozmo, while Metalfoes Yang Zing is increasing in popularity here in the OCG. I recall reading something along the lines like "Metalfoe is the bread of decks. Like literally the bread and you can feel free to include the filling of your choice." on Reddit. I couldn't agree more. It's a really fun deck that I enjoy piloting, as its versatile ability to provide an answer to many threats is indeed a marvel. Lastly, with the wide scales of 1 & 8 at your disposal, you can even include tech options for yourselves, such as Mist Valley Apex Avian. [More on Part 4: Tech Ideas]
That's all today's article. Now you have met the friends, prepare to meet the foes of the archetype & deck for our next installment of the article – Intro to Metalfoes – Part 3: The Foes. Meanwhile, if you see a mention-worthy card that didn't make it to the list, feel free to comment below. Although keep in mind that I reserved some content for my article on tech ideas, and thus, there is still more to come.
Ken Sir of Dueling "C".
Along with a group of friends, I founded the blog [Dueling "C"]. I am from Singapore, and have been playing competitively in the OCG since 2012, although I started playing the game casually since 2007.

Fav decks: Junk Doppel, Chaos Dragons.
Fav archetype: Yosenjus
Fav card artwork: Destiny Draw
Latest posts by kensir096 (see all)