Deck Information
Deck Type:
Anime Decks
Deck Master:
Revendread Executor
TCG/OCG:
TCG
Submission Date:
February 19th 2019
Author:
sam50
YGOPRODeck File Download
Vendread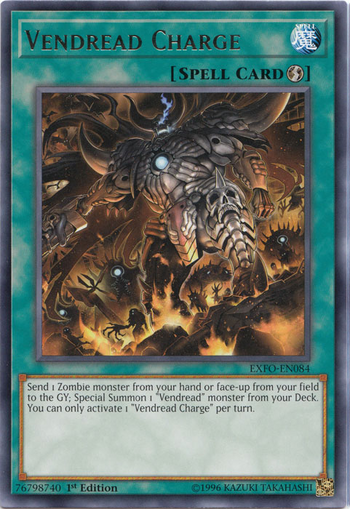 "Vendread", known as "Vendead" ( Vendetto) in the OCG, is an archetype of DARK Zombie monsters. It is one of two formerly TCG-exclusive archetypes debuted in Code of the Duelist, the other being "F.A.".
Revendread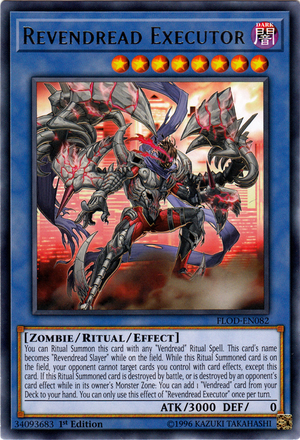 You can Ritual Summon this card with any "Vendread" Ritual Spell. This card's name becomes "Revendread Slayer" while on the field. While this Ritual Summoned card is on the field, your opponent cannot target cards you control with card effects, except this card. If this Ritual Summoned card is destroyed by battle, or is destroyed by an opponent's card effect while in its owner's Monster Zone: You can add 1 "Vendread" card from your Deck to your hand. You can only use this effect of "Revendread Executor" once per turn.
https://youtu.be/dyaiS7ETD54
"Number" (Japanese: No. Nanbāzu, "Numbers") is an archetype of Xyz Monsters that are the focus of the story in the Yu-Gi-Oh! ZEXAL anime and manga series. Each "Number" monster has a corresponding natural number included at the start of its name after "Number" (and occasionally a letter, such as C).