September 2017 has been a pretty big month for Yu-Gi-Oh! TCG. Currently, we're in what is known as a "power vacuum" meta. All the top decks have been recently hit by the banlist and so the top decks of the format have yet to be determined. Everyone is vying for what they believe is going to be the next best deck and prices fluctuate quite a bit. There's always a deck that creeps by each banlist nearly untouched. It does fairly well competitively and is budget to boot. Along with the fact that it recently won Worlds this is a deck that is on the back of everyone's minds. You probably knew that this was going to be an article at some point. Might as well bite the bullet now. Let's talk about Chain Burn.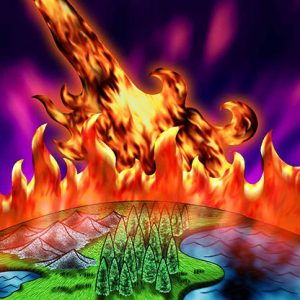 Burn Decks as a whole have the focus on bringing down the opponent's life points from 8000 to 0 almost solely by effect damage (as opposed to standard battle damage). It's called Burn due to FIRE monsters mainly having had these burn effects attributed to them. It's rare to burn all 8000 life points down in a single turn due to consistency. (If it were fairly easy this would lead to FTK decks every day). Since this is rare occasion, a lot of Burn decks have a natural element of stalling throughout the game to burn over time. Since the cards played in burn are "one-shots" (do not have a field presence and all cards have a rather immediate effect) there must be an element of Drawing to refill the Burn player with resources. There are many different types of Burn decks but the one with the most notability (and recently topped Dragon Duel Worlds) is the Chain Burn variant.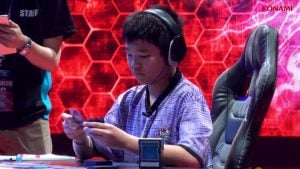 Chain Burn is the variant of Burn that is arguably the best mix of consistency and speed. Other types of burn require key cards which the deck revolves around (like Nurse Burn). This means going second it is hard to set up properly since your opponent will already have a board set up. Some have an intricate set-up and will have to slowly grind away the other player. Others aim to burn within a single turn as a "First Turn Kill" but as a result, they are prone to bricking quite a bit. We'll be going over the 3 main components of the deck: Burn, Draw, Stall.
Burn
---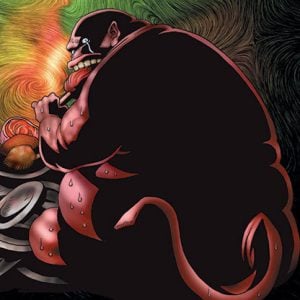 The Burn Component of deck normally utilizes waiting until the opportune moment of chaining all of your cards for burst damage and having your opponent take damage depending on the appropriate hazards. Waiting for a large board is the ideal moment to strike. Especially when they are just about to go into their Extra Deck for any sort of negation (Dealing damage as the materials are on the field).
Draw
---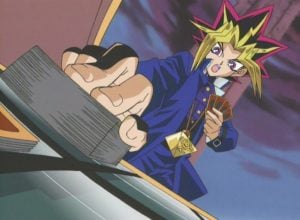 Drawing is pretty self-explanatory as we would like to draw into the Burn cards to finish off our opponent. There aren't any specific combo pieces so its more of a way to draw into our best burn cards. Since a lot of these card draws have restrictions be wise about how to order them.
Stall
---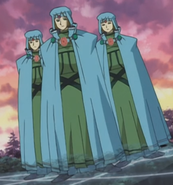 There are various ways of stalling. The stall cards vary in usefulness on whether they can help deal additional burn damage, on how chainable they are, and on their utility.
Techs/Siding
---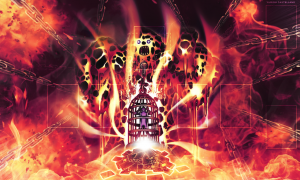 An advantage of Chain Burn is that many people will not normally expect this match up. A large disadvantage is how easy it can be to side against. Here are some useful aspects things to keep in mind when looking at Main Deck techs or building a strong sideboard.
Going Second
You'll likely be made to go second if your opponent is able to choose. To prepare for the inevitable counters look for these cards.
Lava Golem – 2 card spot removal and will burn your opponent. The 3000 attack is negligible when you have ways to stall out of it.
Kaiju/Slumber – Additional spot removal and allows for a board clear engine/searchable Kaiju if you dump it in GY.
Dark Hole – Cheap Classic Board Wipe that can follow up on Ojama Trio
Raigeki – More Expensive Board Wipe that can follow up on Ojama Trio
Zaphion, the Timelord – Heavy Backrow removal and hard to remove. In the case that your opponent does remove it, you get to draw a card.
Cosmic Cyclone/Mystical Space Typhoon – Backrow removal and primary out to floodgates such as Royal Decree.
Ghost Reaper & Winter Cherries – With no real way to utilize the Extra Deck, I'd recommend having it built with key Meta Cards and using Cherries to cripple your opponent.
Snow GY Engine
---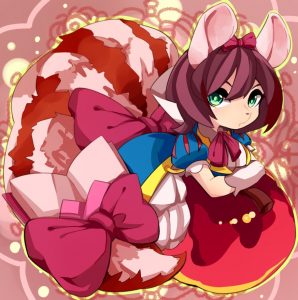 This is more of a dedicated engine build if you'd like to capitalize on Snow in your GY.
Mirror Match
---
It's unlikely but in the event that it does occur be glad that you had a side deck prepare for it.
Countering Chain Burn
---
Aside from the obvious cards that directly hinder effect damage or shut down backrow the only real card you might have at your disposal is Denko Sekka. You definitely want to add cards that prevent drawing like Ash Blossom & Joyous Spring and Droll & Lock Bird. If you don't have these then don't worry you can still play around the deck. The way to play against Chain Burn is to be very careful in what you place on the field. Place one monster with a fair amount of attack (1000-2000 atk) and slowly poke the Chain Burn Player. Don't dare to put a second in fear of getting Lava Golem'd. And if they Kaiju you that's fine as long as you're not in range of lethal by Ring of Destruction/Dimension Wall/Magic Cylinder. You can try and clear backrow the turn the CB player sets them but be wary if it is a Secret Blast.
Example Deck List
---
Closing
---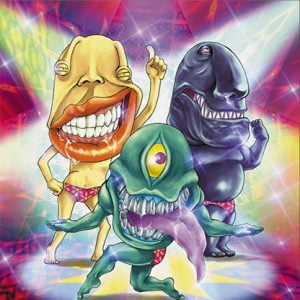 Chain Burn is a bit of a nasty deck and has gained an infamous reputation amongst the community and players. Its popularity stems from the hate and dislike of players playing against it than actually piloting the deck itself. Even then I think that it's important to showcase this deck in an article because of its significance. In terms of budget decks, Chain Burn will always be on that list because of its overall low cost. In addition to its affordability, it is because of its uninteractivity with the opponent that it is a fairly solid pick. It doesn't need to adjust too much to the meta. At a time now with a punishing banlist to top decks, a roughly defined meta and the release of a core set coming soon it might not be a bad time to put together a Chain Burn deck.
Latest posts by Lrd_Rwekien
(see all)