Yu-Gi-Oh! Anime And Manga Breakdown – Part 2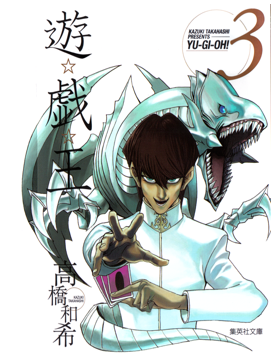 Yu-Gi-Oh! Anime and Manga Breakdown: Seto Kaiba and The Beginning Of Duel Monsters
Once upon a time, Kazuki Takahashi, the creator of Yu-Gi-Oh! met a man who was collecting trading cards. Impressed by the man, Takahashi asked him to teach him how to play, but he replied with, "Hmph! Come back when you've collected 10,000 cards." Takahashi, now angry decided to base a character in his story on this man. That character, would be Seto Kaiba, and the inspiration that led to his creation was what I just described.
The Truth About Your Favorite Card Game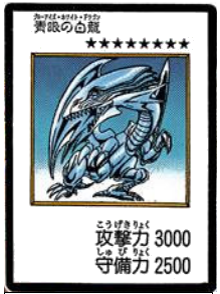 Last time we analyzed the beginning of Yugi's murderous vigilantism, specifically how he solved the millennium puzzle as well as his circumstances during the time he met most of his friends. In case you missed out, here's what you need to know: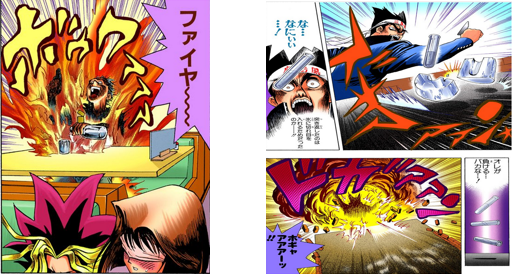 Now we're going to take a look at the introduction to the first major plot dependent character, Seto Kaiba as well as the introduction to the card game the story later revolves around. When Duel Monsters was introduced in chapter 9 of the Yu-Gi-Oh! Manga, it was originally intended to only appear once. In fact it was originally called Magic and Wizards, a name that references the trading card game, Magic The Gathering and it's publishing company, Wizards of the Coast. Magic and Wizards was even stated as an import from America in the manga, which is what Magic the Gathering would've been in Japan at the time. Judging from that, one can assume Magic the Gathering must've been popular in Japan at the time. Nonetheless, the card game Takahashi had created that was meant for only one chapter was met with enormous critical response from fans through tons of fan mail asking about it, even where to buy the cards. This led Takahashi to expand on the card game in later chapters, a decision Takahashi doesn't regret today. But the fact of the matter is, Yu-Gi-Oh! means game king, not card game king, which is why in all of the first 7 volumes of the manga, Duel Monsters is only played twice, and both times were against Seto Kaiba.
Everyone Has an Ace, Especially Kaiba
One of the things I like most about Duel Monsters is the entire concept of your "ace". Unlike the Pokémon anime where no single little monster has a really special importance, at least in terms of power, in Duel Monsters almost every major character has an ace that represents both the ultimate power in a deck and the ultimate bond with a monster. Plus it makes sense since many monsters in this card game have bonds with their owner that transcends time itself. Take for instance the Dark Magician. Yugi's ace is really an incarnation of the priest Mahado from the Pharoh's time. He was the most loyal to the Pharoh out of all the priests, and the mentor to Mana who was the Pharoh's best friend at the time. (She would later become Yugi's secondary ace, known as the Dark Magician Girl.) Mahado was so loyal he sacrificed his physical body and turned himself into a Ka (Ancient Egyptian Duel Monster) called the Dark Magician so that he could hold back Theif King Bakura. Similarly, the Blue-Eyes White Dragon, Kaiba's ace is the spirt of Kisara, a girl who was the only love of Kaiba's past life in Ancient Egypt as Priest Seto. Unfortunately, she was tragically murdered by Kaiba's ancient Egyptian father, Akhanadin. Because of this, in both the anime and manga, no character has a bond with a monster as strong as the bond between Kaiba and his Blue-Eyes. This bond with Kaiba's monster is strengthened even more due to the fact that besides Mokuba, Kaiba has no real friendship, living a mostly solitary life.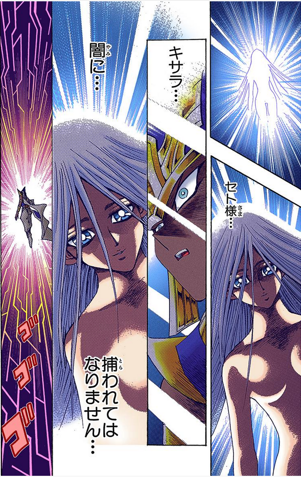 Intro to Your Favorite Rival and The Cards With Teeth
So moving on, its time to get to the actual plot of your favorite rival's intro. The chapter starts with Yugi and his friends at his grandpa's game shop, all of them being introduced to Duel Monsters. (The original version of the chapter called the game Magic and Wizards as I previously mentioned.) Yugi's grandpa reveals he has an extremely rare card, and shows Yugi and his friends his very own Blue Eyes White Dragon. At that very moment, Kaiba walks in, humiliating Jonouchi cause of how weak of a duelist he is, and looking for cards to buy. The Blue eyes White Dragon immediately catches his eye, and he takes out a brief case filled with cards that he's willing to trade for it. Yugi's grandpa explains to him that he cannot do that, because the blue eyes was a gift to him from a very precious friend of his. Kaiba the leaves the game shop while being pissed. The next day at school, after Yugi and Jonouchi are done dueling, Kaiba convinces Yugi to show him the blue eyes one last time which he then swaps with a counterfeit. After school, Yugi confronts Kaiba telling him he could easily tell Kaiba had given him a counterfeit and that he didn't bring it up earlier so that he didn't have to call attention to Kaiba. He pleads with Kaiba to return the blue eyes since it's important to his grandpa. Kaiba, being the prick he is could only laugh while being reminded about the bullshit Yugi's grandpa had babbled to him earlier on. He also beats Yugi with his briefcase once Yugi starts to annoy him.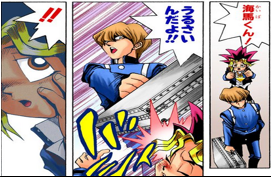 Kaiba having trespassed into Yugi's soul by this point has caused the Pharoh to possess Yugi once again for another shadow game. But this time, the shadow game revolves around the game of Duel Monsters, and it's specifically being used to make the monsters real.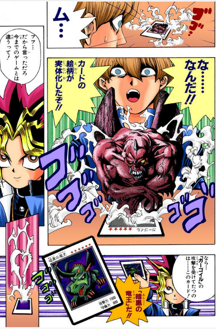 So Kaiba and Yugi duel using the most primitive version of Duel Monsters you could possibly play, with very little effects even in existence. Then Kaiba finally breaks the line. When Yugi isn't looking he puts the blue eyes white dragon he'd stolen into his deck. But when he summons it, it refuses to listen to him before vanishing since its heart remained with Yugi's grandpa, not Kaiba.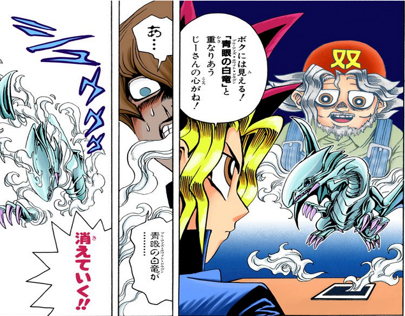 Yugi then uses Monster Reborn and summons the Blue Eyes before defeating Kaiba. Then, remember that really evil thing Pegasus would do where he trapped peoples souls in Duel Monster cards? Guess who else does that?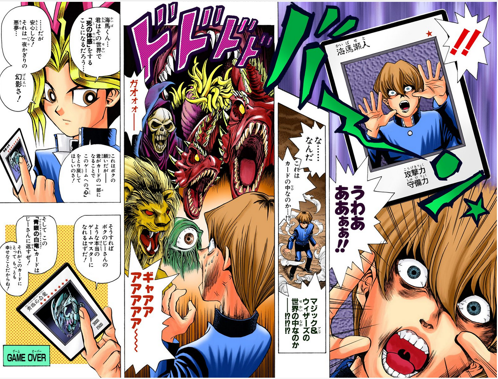 In the Toei anime where this all happens in episode 3, Kaiba starts off as Yugi's friend at school, and when Yugi figures out he swapped the card with a counterfeit, Jonouchi, Honda, and Yugi all try getting the real card back from Kaiba but get beaten up by Kaiba's bodyguards, instead of Yugi going alone and getting beat up directly by Kaiba like the manga. It's also already confirmed in this version that Kaiba is a rich business owner, while in the manga it seems so far that he's just an ordinary student. In fact Yugi and his friends even get to visit Kaiba's mansion in the Toei anime. In the Duel Monsters anime, Yugi and Kaiba's first manga duel was combined with their second manga duel in the Death T arc (Both take place before Duelist Kingdom) to make Yugi and Kaiba's first duel in the first episode of the Duel Monsters! anime. We'll analyze the specifics more later when we get into the Death T arc.
Next time we're going to look at the introduction to Shadi and the first millennium items that appear in this series excluding the millennium puzzle.
Latest posts by TheLightOfHorakhty
(see all)