Trey-Chronomaly Zexal deck
Trey
Trey, known as III in the Japanese version, Three in the Italian version, and born Michael Arclight, is a character appearing in the Yu-Gi-Oh! ZEXAL anime. He has a gentle personality and loves his family. Like his brothers, he swears revenge on Dr. Faker, though he cares more about the family's welfare, eventually putting his faith to save them in his friend Yuma Tsukumo.
Chronomaly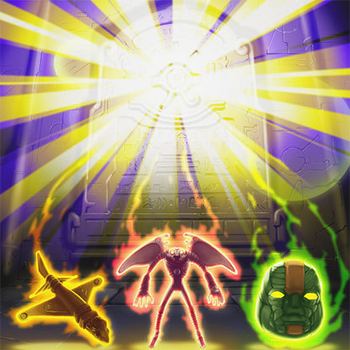 "Chronomaly", known as "OOPArts" (Ōpātsu or Opacheu) in Japan or Korea, is an archetype of monsters used by Trey in the Yu-Gi-Oh! ZEXAL anime. Most of their Attributes are either EARTH or LIGHT, while most of their Types are either Machine or Rock.
Their effects support each other well, enabling quick swarming and Xyz Summons of Rank 5 Xyz Monsters, particularly through the LIGHT monsters.
https://youtu.be/2xvIvDEQgvg