Tourney Report: 20th August 2016
Another pleasant experience piloting Metalfoes. It was a weekly local ranking tournament with about 20 people attending, and the format was a five-round Swiss, with no top cut.
Round 1 – Vs Metalfoes OO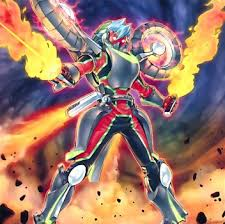 My original plan was to control the board with Majespecter Unicorn – Kirin, and slowly win the game in a traditional beatdown strategy. But my opponent had other ideas. An early Swords of Concealing Light activation with no monsters on his board, left my Majespector Unicorn – Kirin unable to escape, and ended up being flipped down alongside my two other monsters. He tried to deal some damage to my board but Metalfoes Counter maintained my field advantage, providing me with monsters to fusion summon the next turn. With that, I went on the offensive to gain my first victory of the day.
My opponent started off with Fullmetalfoes Alkahest in game 2, which I easily got rid off by riding Metalfoes Silverd into it, since Alkahest's quick effect could only target effect monsters, and I exploited that flaw. The few turns that followed were just a war of attrition. A clutch play came when I destroyed my Metalfoes Fusion with Eccentrick Archfiend, for me to bring something new to my hand. I did that with confidence as I had Concealing Light in my hand and I could stall for a few turns if I had to. But managing to draw into Majespecter Raccoon – Bunbuku, I brought Kirin onto the field. Swords of Concealing Light was activated, baiting the opposing Kirin to bounce and escape alongside my Metalfoes Volflame on my field. This left his other monsters in face-down defense position, vulnerable to the wrath of Metalfoes Orichalc, which won me the game.
Round 2 – Vs Frog Atlantean XOO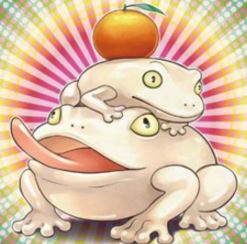 I went into Game 1 blind as I didn't knew my opponent. 3 set backrows and 1 set monster, he ended his turn. My turn came and he flipped Anti-Spell Fragrance after I drew a card. With a full hand of pendulums, I had nothing much to go on with, so I summoned Silverd, which was my largest in terms of ATK points, and went ahead to unfold the mystery as to what deck he was playing. Dupe Frog, and I ate a recoil damage of 300, due to his 2000DEF. Next turn, he proceeded to summon out Treatoad. The combination of Fragrance and Treatoad left me with no possible answer to turn the tables at that stage of the game. Mystical Space Typhoon came a tad too late, and I conceded that game.
Game 2 revealed that his deck wasn't pure frogs, but had an Atlantean engine supporting the deck. Big guns like Mermail Abyssmegalo and Mermail Abyssteus were thrown out, and soon, even Mermail Abyssgaios came to play. I emerged victorious in Game 2 due to Swords of Concealing Light. It managed to flipped his monsters face down and allowed me to win via an OTK all thanks to the double piercing Orichalc provided. Being a continuous spell also meant Swords also served a fodder to be destroyed for my to fetch my Metalfoes spells/traps, while still leaving my scales intact. Swords of Concealing Light was previously negated and 'stolen' by Treatoad, successfully baiting its effect as I had planned. This allowed me to proceed with a fusion summon, uninterrupted, and call forth Metalfoes Mythriel. It bested Treatoad in battle, and then proceeded to return my Swords of Concealing Light that was set on his field, back to my hand.
Game 3: Moulinglacia the Elemental Lord is a real pain to deal with. I lost two cards before my first turn even came and turns later, he managed to build a field capable of locking me down. I could recall Treatoad, Abyssgaois, and a Abyss-Scale of the Mizuchi equipped to the latter. Took out Treatoad with Ghost Ogre and Snow Rabbit during my Standby Phase. After that, I took advantage of the mandatory effect of the equipped spell and pasted Metalfoes Steelen on scale to bait out its effect. Safe from any negation, I neutralized the threat of Abyssgaois by activating Swords of Concealing Light (yet again), hence allowing me to successfully resolve Bunbuku's effect on field without any negation. Summoning Bunbuku, I managed to search out Majespecter Unicorn – Kirin from my deck. With scale 2 and 8 completed, the rest was easy – I had my extra deck filled with pendulum monsters, and the ensuing Battle Phase was an eventful one filled with fusion summons and double trample damage.
Round 3 – Vs Metalfoes OO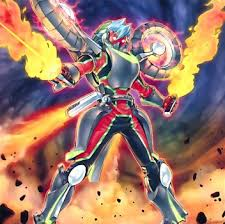 I took control of the first game by having Kirin, Eccentrick Archfiend and Steelren on the field. Despite my opponent being able to enter into an Ultimaya Tzolkin play, Kirin poses a large enough threat that he can't trigger Ultimaya's effect in time, since Kirin would bounce Tzolkin away once it lands. He instead had to play conservatively by attacking Kirin with Metalfoes Adamante, forcing Kirin to use its effect. On the next turn, I went on the offensive and counterattacked by fusing for Orichalc, and punishing him for leaving the 0DEF Blackwing – Gofu the Vague Shadow in defense position. It was an OTK, this time without the need to activate and resolve Swords of Concealing Light and we went into the second game.
The second game saw another interesting turn of events, as he managed to set up his field, having gone first. He started his Main Phase 1 with a pendulum scale setting, suggesting that Gofu wasn't in his opening hand this time round. My read was accurate, as he managed to assemble a field without Gofu, but coincidentally similar to mine in Game 1.
"This is a tough field to clear." I lamented. "Exactly, I was having the same problem just now." He replied.
My problems were answered when I drew into Super Polymerization few turns later, with me still staying in the game, but just barely. I clear three of his monsters with it, and did my own fusion summon using Metalfoes Fusion, using two Metalfoes from my hand as materials. The materials went to grave but it didn't matter, as I managed to have dealt 5600LP of damage with the fusion summoned Mythriel and Metalfoes Crimsonite. With only 2400LP left to win the game, I activated Fullmetalfoes Fusion, the last card I have in hand, and fused my two fusion monsters on field, to form Orichalc. I confidently dedicated my resources into an OTK, as I deduced that his backrow had no responsive threats; all three were Metalfoes S/T set by the pendulum effects.
Long story short: Super Poly is love, Super Poly is life.
Round 4 – Vs D/D/D XOO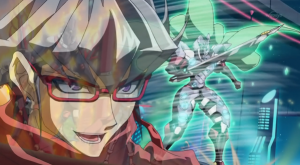 My blog mate GeoTheBacon!
I didn't manage to have a strong field and ended up dying to an OTK. An unimpressive Game 1. OTL
In Game 2,  I managed to control the field with the help of Kirin and Alkahest joining forces. Without any outs to it, Geo soon conceded and we went into the third game. I threw a curve ball by allowing him to go first in this game and it worked pleasantly well as he sided out Anti-Spell Fragrance, not expecting me to give up the first move. Jowgen the spiritualist also helped me in the early game stages, dragging for turns while I managed to gather my backrow, surprising him with a summon of two Volflames via Counter once Jowgen got destroyed.
Game 3, Geo went first but and even managed to get Anti-Spell Fragrance activated in the early stages of the game. Without the ability to set my scales, I had to resort to attacking with my summoned Metalfoes, and eventually tribute summoning Kirin. Anti-Spell Fragrance worked to my advantage, as it also slowed Geo down, having to set his spells for a turn before activating them. It came to a point whereby he had to destroy the floodgate trap for him to activate Pot of Desires. (He would have lost the next round, so no matter how disadvantageous this play was, he had to.) Desires gave him a good draw, proving the cards' utility in providing the user with pluses, and he managed to do a double fusion summon, after drawing into D/D Necro Slime and D/D Swirl Slime. However, time was running out as his deck has been massively depleted due to resolving two Desires in the game. Left with cards like One for One and Where Arf Thou? but no viable targets in deck, I eventually won as I had more resources and managed to clear his fusion monsters with Kirin.
Round 5 – Vs ABC XX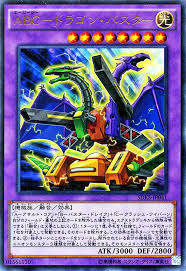 Lady luck seems to have abandoned me as I drew into no Metalfoes and no Majespecter monsters in my opening hand, despite winning the dice roll and opting to go first. How is this possible you ask? Well, my hand was Maxx "C", Maxx "C", Ghost Ogre, Mystical Space Typhoon and Metalfoes Fusion. I set the two spells, and ended my turn. My hand traps managed to keep him from advancing for a while, but I ended doing more 'stopping him from playing' rather than playing the game myself. My next few draws didn't help, and I ended conceding after a while, since my eyes hurt too much from rolling my eyes at every Draw Phase. It was more Maxx "C" and Ghost Ogres. My luck…. unbelievable.
I sided plenty of cards – 3 x System Down, 2 x Ally of Justice Cycle Reader, 2 x Mirror of the Ice Barrier and 2 x Amorphage Sloth. I felt that I over-sided, but then my opening hand proves me wrong. I ended up drawing only one System Down in my first five cards, and that was the only side deck card I saw for the rest of the game. I was eventually overwhelmed by the vast difference in resources after ABC-Dragon Buster slowly eliminated my scales and backrows. He disassembled to summon his three banished Union monsters, gathering more and more alphabets from his deck to the field via Union Hangar. I did put up a good fight, but in the end, he got two Dragon Busters to the field, after baiting out all of my backrows – including Solemn Strike – and that sealed him victory.
Review
Going 4-1 with Metalfoes again reminds me of why I love the deck so much. It performed well and I find that my fusion build has an acceptable balance between its ability to control the field and perform OTKs. Evidently, my inherent win condition seems to be Swords of Concealing Light + Orichalc, and thus, my three copies of Swords worked like a charm, providing an answer to threats and contributing to my win. Below is a picture of my decklist, but I will go more in depth into discussion during future tourney report articles.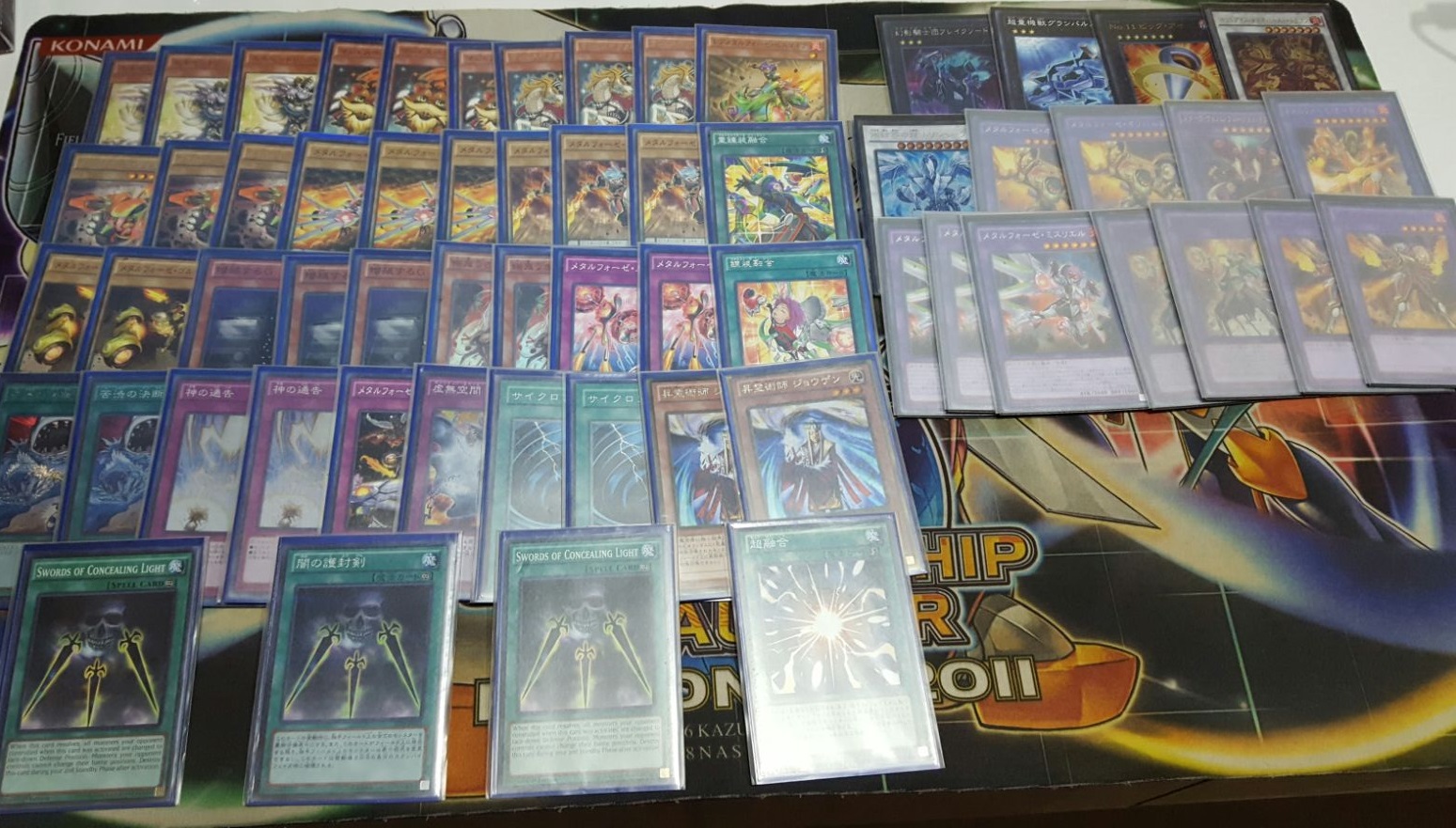 My Extra Deck is quite spacious, as it has always been. (Makes me consider playing Ghost Reaper and Winter Cherries in my side.) Hence the inclusion of the synchro monsters, despite the lack of tuners in my Main and Side. Speaking of Side, which is not shown in the picture, since Side Deck builds are very dependent on the local's meta, I will just thrown it down on the list, just for sharing:
I am interested to experiment on other builds, such as including Vortex Trooper, and another involving Gofu, but without Ultimaya. The tokens would instead be used for the fusion summoning of Alkahest, since Tokens are treated as Normal Monsters on the field, and summoning it on the opponent's turn adds more surprises into the mix. I may also bump Fullmetalfoes Fusion to two copies, seeing how I would like to use Alkahest's equipped monster for a fusion summon.
The need to experiment with other builds may be called upon soon, seeing how the OCG nearing the end of a format, once again, as October approaches. The question remains, as to whether Metalfoes live or die. But one thing is for sure, even with Kirin limited, like the TCG, I will still remain steadfast in my decision – Metalfoes can still be played. Well, with this it marks the end of my tourney report.
Final Words
The [Intro to Metalfoes] series will be completed soon in a couple more articles, and the chapter will be closed. I felt that I have most done what I set out to do – introducing the archetype and deck.  Seeing comments and the high number of views for the articles are all I needed to convince myself that my effort and time invested was worth the while. So I thank you all readers for your support! The final two series will likely cover side-decking tips and tricks (including what cards to expect, what cards to consider) and more FAQs. However, nothing is set in stone yet, and I am opened to suggestions. I do, however, would like to express my deepest apologies for my oversight in Article 6.5 of the series, where I erroneously suggested Wavering Eyes, despite it being Forbidden in the TCG.
Moving forward, I may be interested in writing about Blue-Eyes, although I may be already late to the party, seeing how everyone has already started playtesting since the movie pack debuted in the TCG. Nevertheless there is still room for discussion about card choices and meta options.
ABC is also a popular choice, but I have already covered it on my blog previously, but I can always try to come up with new content and compose an article about it. As always, feel free to list down your request and suggestions in the comments section. I hope everyone enjoyed the article.
Latest posts by kensir096
(see all)