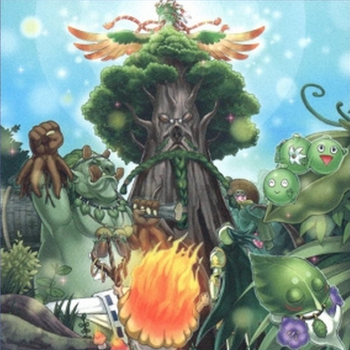 Sylvan
Sylvan" (Japanese: 森羅 Shinra) is an archetype of Plant monsters that debuted in Legacy of the Valiant.
In the TCG, "Sylvan" cards pioneered a new game term, "excavate".
Appearance
Each "Sylvan" monster is based on various plants and take on a variety of occupations, with touches of various aspects of Shinto, Japan's chief religion.
Etymology
The Japanese word shinra is shortened from shinrabanshō meaning "all things in nature", hence the plant-life motif. This could also allude to the concept of kami, or "Shinto gods/spirits" that are omnipresent. The word "sylvan" refers to an association with the woodland, specifically that which inhabits the wood, is made of tree materials, or comprises the forest itself.