Deck Information
Deck Type:
Anime Decks
Deck Master:
Spiral Serpent
TCG/OCG:
Tcg
Submission Date:
October 29th 2018
Author:
sam50
YGOPRODeck File Download
Sea Serpent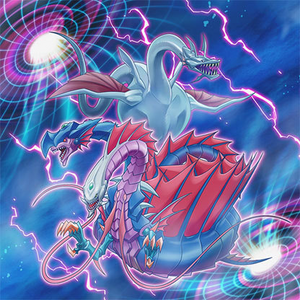 Sea Serpent ("Sea Dragon") is a Type of monster.
Currently, "Atlantean" is the only pure Sea Serpent-Type archetype.
Some major Sea Serpent-Type monsters include "Levia-Dragon - Daedalus", "Ocean Dragon Lord - Neo-Daedalus", "Orca Mega-Fortress of Darkness", "Bahamut Shark", "Brionac, Dragon of the Ice Barrier", "Sea Dragon Lord Gishilnodon", "Lavalval Chain", "Water Dragon", "Deep Sea Diva", "Moulinglacia the Elemental Lord", "Number 32: Shark Drake", "Abyss Dweller", "Mermail Abyssmegalo", and "Poseidra, the Atlantean Dragon".
Sea Serpent have their own Structure Deck, Realm of the Sea Emperor.