Deck Information
Deck Type:
Anime Decks
Deck Master:
Sorciere de Fleur
TCG/OCG:
Tcg
Submission Date:
October 28th 2018
Author:
sam50
YGOPRODeck File Download
Synchron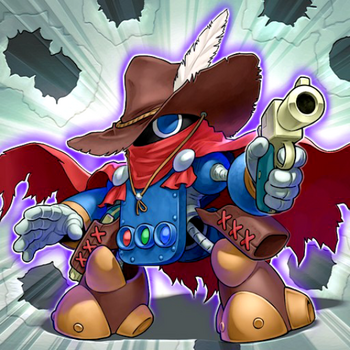 ---
"Synchron" (シンクロン Shinkuron) is an archetype of mostly Tuner monsters used by Yusei Fudo and Sherry LeBlanc in the Yu-Gi-Oh! 5D's anime, Yuya Sakaki in the Yu-Gi-Oh! ARC-V anime, and Yusaku Fujiki and Varis in the Yu-Gi-Oh! VRAINS anime. All of its members are Machine monsters, except for the following:
Cyberse - "Cyberse Synchron"
Dragon - "Rokket Synchron"
Spellcaster - "Performapal Odd-Eyes Synchron"
Warrior - "Junk Synchron"
Zombie - "Synchron Keeper"
Some "Synchron" Tuner monsters have a corresponding "Warrior" Synchro Monster that requires it to be used in the Synchro Summon. Each "Synchron" Tuner with a "Warrior" counterpart has a different Attribute, with "Steam Synchron" as the only WATER "Synchron" monster. The following "Synchron" Tuners lack their own "Warrior" counterpart: "Hyper Synchron", "Quickdraw Synchron", "Changer Synchron", "Bri Synchron", "Mono Synchron", "Unknown Synchron", "Steam Synchron", "Mach Synchron", and "Performapal Odd-Eyes Synchron".
---
"Number" (Japanese: No. Nanbāzu, "Numbers") is an archetype of Xyz Monsters that are the focus of the story in the Yu-Gi-Oh! ZEXAL anime and manga series. Each "Number" monster has a corresponding natural number included at the start of its name after "Number" (and occasionally a letter, such as C).