Deck Information
Deck Type:
Anime Decks
Deck Master:
Lancephorhynchus
TCG/OCG:
tcg
Submission Date:
March 13th 2019
Author:
otto90
YGOPRODeck File Download
Pendulum Monster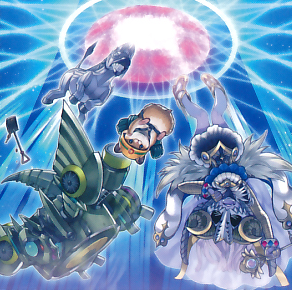 Pendulum Monster (Japanese: ペンデュラムモンスター Pendyuramu Monsutā; usually abbreviated Pモンスター), also called a Pendulum Card in the early episodes of the Yu-Gi-Oh! ARC-V anime, is a type of Monster Card that is half green. They first appeared in the Yu-Gi-Oh! ARC-V anime, and were introduced to the OCG and TCG in Starter Deck 2014 and Super Starter: Space-Time Showdown respectively.
In addition to normal usages, a Pendulum Monster can also be activated from the hand as a Spell Card in a Pendulum Zone; if there are Pendulum Monsters in both Pendulum Zones, the player can perform a Pendulum Summon.
So far, Normal, Effect, Fusion, Synchro and Xyz Pendulum Monsters have been seen. Pendulum Monsters can also be Tuner, Flip and Spirit monsters.