New VJUMP Card: Number Support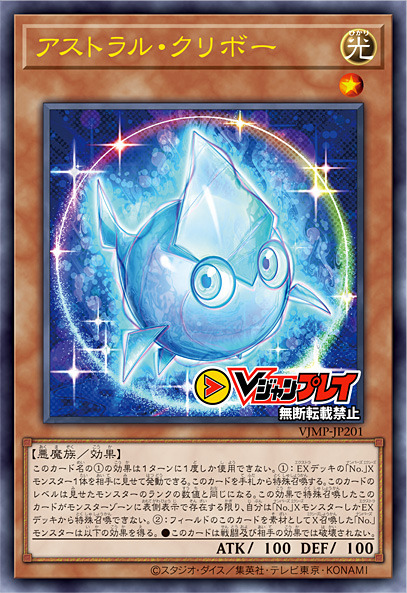 Astral Kuriboh
Level 1 LIGHT
Fiend / Effect
You can only use the [1] effect of this card once per turn.
[1] You can reveal 1 "Number" Xyz Monster in your Extra Deck: Special Summon this card from your hand, then this card's Level becomes the same as the revealed monster's Rank, also while you control this face-up card Special Summoned by this effect, you cannot Special Summon monsters from the Extra Deck, except "Number" Xyz Monsters.
[2] A "Number" Xyz Monster that was Summoned using this card on the field as material gains this effect.
● Cannot be destroyed by battle, also cannot be destroyed by your opponent's card effects.
Latest posts by I_Nomad_I
(see all)