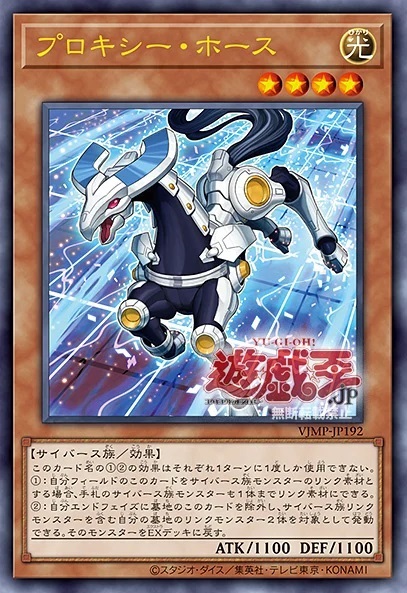 Proxy Horse
Level 4 LIGHT
Cyberse / Effect
You can only use each of the [1][2] effects of this card once per turn.
[1] If you were to use this card you control as link material for a Cyberse Monster, then you can also use 1 Cyberse Monster in your hand as material as well.
[2] During your End Phase: You can banish this card from your GY, then target 2 Link Monsters in your GY, including a Cyberse Monster; Return them to the Extra Deck.
Latest posts by I_Nomad_I
(see all)