New Thumps and Rarity Bumps: Is GFTP Worth it?
Ghosts from the Past is set to release on April 15th. Some Yugitubers have already cracked open a few boxes for us to feast our eyes on. We all know about the Ghost Rares at this point, so let's examine the other cards in the set and see if GFTP is worth the hype!
---
GFTP's New Toys for the Bad Boys
GFTP sees two new archetypes come into the fray: Sunavalon and Starry Knights. Let's look at both of them.
Starry Knights
GFTP gives us this archetype that revolves around summoning level 7 Light Dragons from hand. To no one's surprise, the big boss monster, Starry Night, Starry Dragon, is a level 7 Light Dragon. It has a pretty strong effect, having an effect to destroy any card on the field when it's normal or special summoned. It can also temporarily banish a monster at the start of the damage step, THEN attack again. In addition to all of this, it also has destruction protection from dark monsters. But the best part is that the destruction effect is not limited to once per turn! This comes up because some of the cards in the archetype actually help to get Starry Dragon from field / graveyard back to hand or straight up summon it!
There's definitely a lot of potential for this archetype, it's already got an "unfair" aspect to it. Having a non-OPT removal (or any effect, for that matter), is usually good. Someone could potentially break this deck, or some pivotal support could arrive to get it over the hump.
---
This archetype revolves around summoning the link-4 Sunavalon Dryatrentiay. This humongous tree allows the player to tribute a link monster to destroy opponent's cards up to the number of the tributed monster's markers.
Sunseed Genius Loci, albeit a vanilla monster, is arguably the most essential one from the main deck. Sounds ironic, right? But when you link summon Sunavalon Dryas, you get to fetch Sunvine Shrine to go further up in link-climbing.
Sunavalon debuts in GFTP. Overall, this archetype seems a little weak at the moment. Yes, it prevents its monsters from being attacked, but doesn't prevent direct attacks. It also recovers damage taken and can summon free monsters from the extra deck. But you ever get that feeling when the deck just does… nothing? That's how it feels right now. Maybe if they get negates, a floodgate-esque effect, or more going 2nd options, they'd be more viable.
---
Notable GFTP Reprints
GFTP sees a few interesting and much needed reprints. Some of these shiny cardboards have risen up to exorbitant prices due to not having other printings. Let's look at some of them, shall we?
Non-targetting bounce and summons ANY dragon from the deck? Oh, dear god. Hieratic Seal of the Heavenly Spheres is bonkers, and having just the DUPO print really hurt the price of this card. Dragon Link is still widely considered as the top deck of the format currently, so having this reprint is extremely welcome.
Kozmo Tincan has only had one printing (BOSH) prior to GFTP. It's one of the few remaining pricey pieces to the Kozmo archetype and it appears Konami wants more people playing the deck again. Hmmm, foreshadowing of something to come?
Another card originating from BOSH, Buster Dragon is the only remaining expensive part of the Buster Blader strategy. Buster Blader, the Dragon Destroyer Swordsman just recently got a cheap printing in MAGO, so with this reprint, we might see more budget players go for this stun deck!
Having only been printed in 2009 within RGBT, this card's been going up in price. This Ojama Country reprint in GFTP makes the Ojama players all around the world happy! All 3 of them!
This card's weird. Emergency Teleport has 5 prints, but still is ridiculously high in price. The cheapest was 20$ at some point!
Ah, yes. The only remaining expensive card from the old school Orcust deck. Orcustrated Return finally gets its reprint. Only Girsu remains as the last pricey piece, making the once mighty archetype more affordable to everyone.
What is a reprint bunch without the short-printed chase card? Evenly Matched FINALLY gets a new printing. This card was 10$ each for the 1st print secret rare before Magicians' Souls made Evenly mandatory to combat Spyrals, and spike the card to around 30 to 40 dollars each – and never went back down.
There's also a ton of other nice niche reprints such as Geartown, Salvage, Monarchs Erupt, Phantom Knights' Fog Blade, Thestalos the Mega Monarch and sooo much more!
---
Rarity Bumps from the Past
GFTP also gave us a huge array of some much needed rarity bumps for some archetypes of old. Let's check out these beauties.
The last few cards in the Salamangreat deck that did not have foil printings. These are some much awaited reprints. Have you ever had a card you've been using forever as a common? Then you get an OTS super rare version? Oh man, it's making me feel some type of way just thinking about it. Salamangreat players now have the option to have their ENTIRE deck be shining in all the bling. Very, very nice.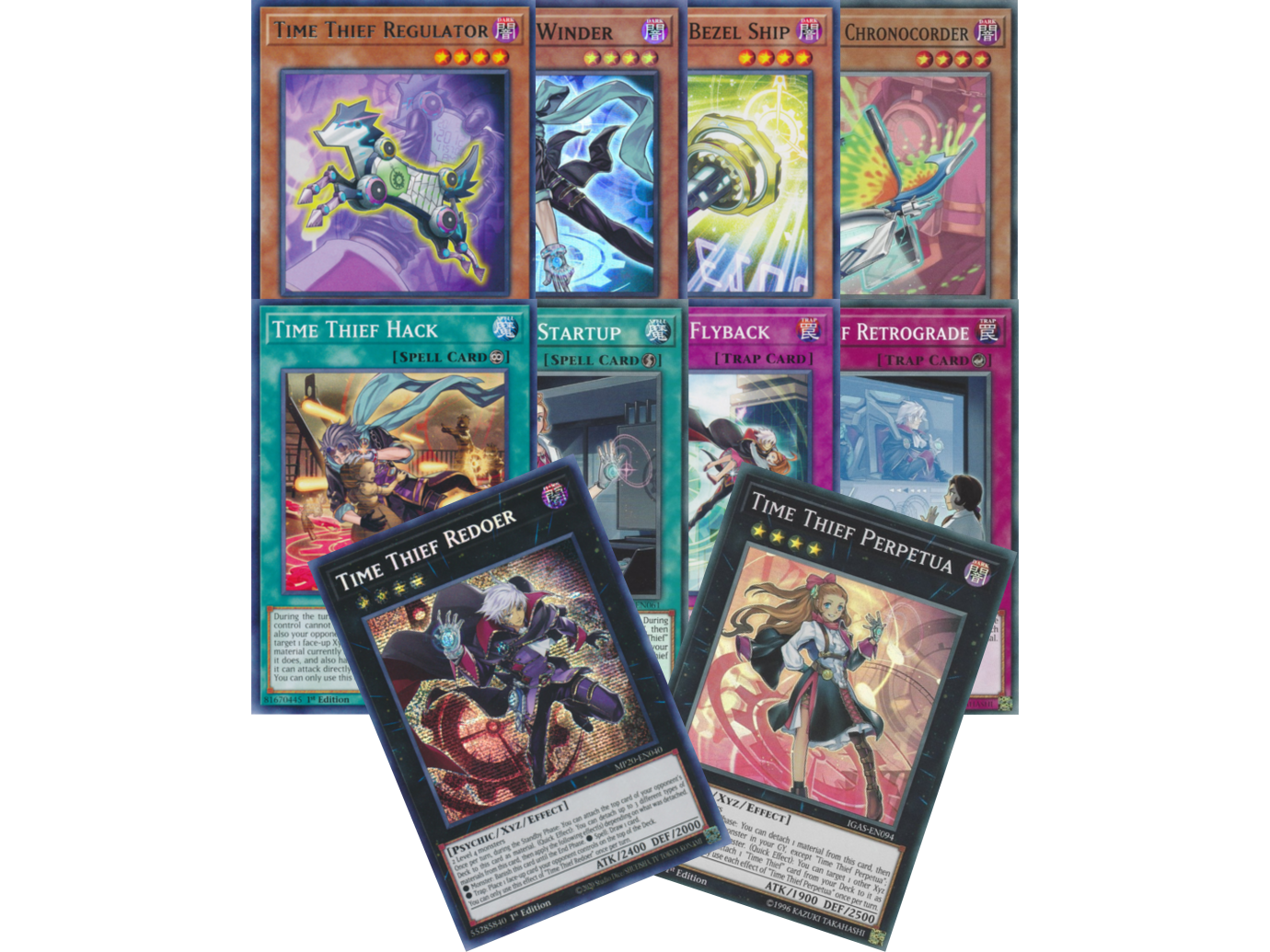 You're seeing it right, ladies and gentlemen. The entire Time Thief archetype has been reprinted in ultras. This is extremely nice as it just blings up the entire deck in one go. The only card that had a higher rarity is Time Thief Redoer, who came in Prismatic Secret Rare in the 2020 Megatins. Time to steal some cards from your opponent's decks!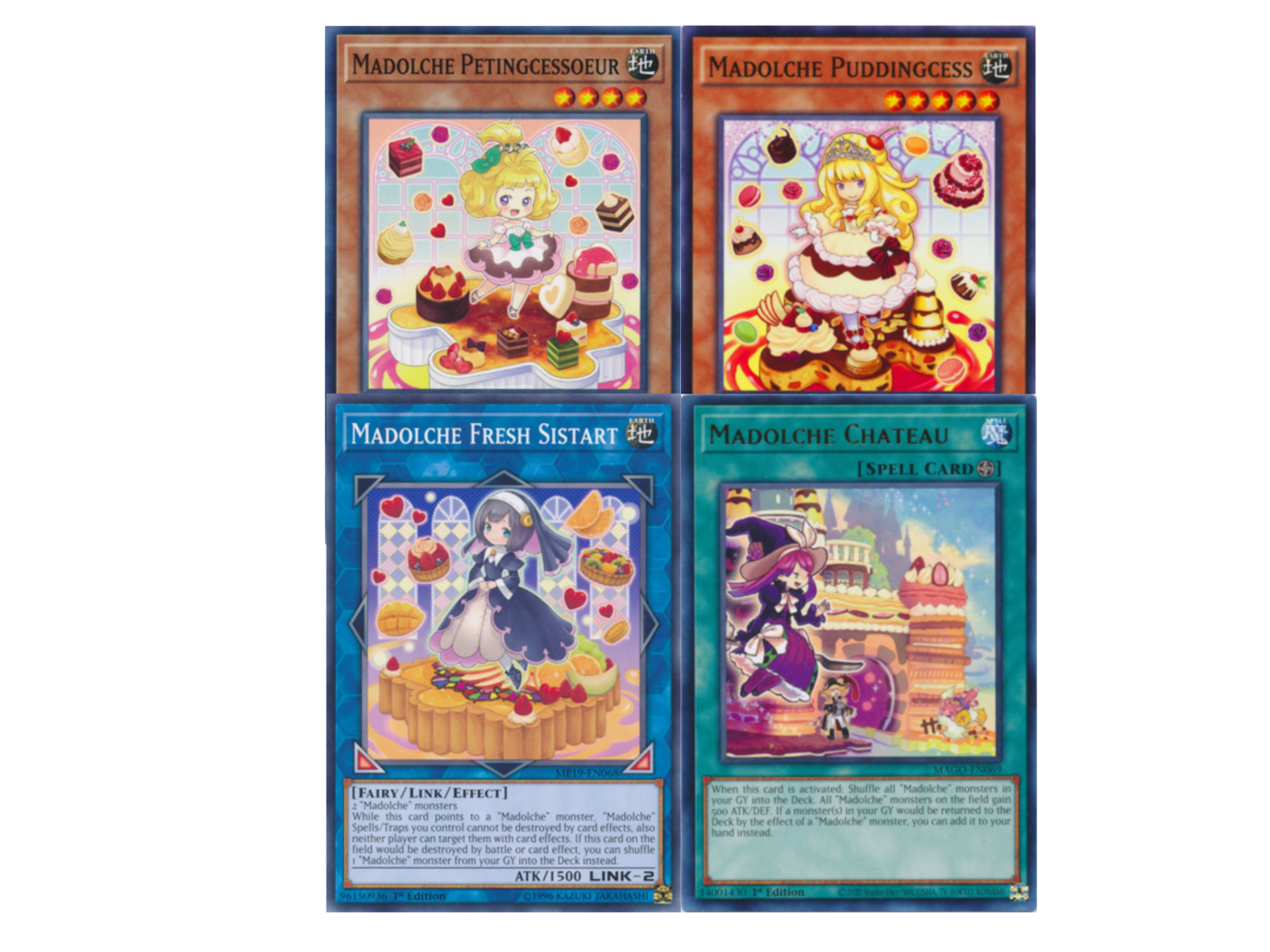 Madolches got some love in GFTP, too. This leaves just a couple "non-bling" cards in the deck. Oh, and don't forget the Puddingcess, too! That card's been rising in price due to having just 3 printings (common, ultra, and ultimate).
---
New Supports
Reprints aren't the only thing that GFTP will bring upon us. It also improves some strategies that have already existed, adding a new thump to their arsenals.
Dragunity Remus is an amazing card, both for a Dragunity-centric deck, or just Dragon Link (or any Dragon deck, for that matter). Being able to just discard this little guy and search out Dragon Ravine is already really good! But in addition to that, Remus can also summon itself from the graveyard when you control a Dragunity monster! This, along with Dragunity Legatus, are the new "free bodies" that Dragon decks can utilize.
I guess let's not forget Dragunity Knight – Areadbhair, too. The card is bonkers. It can negate AND banish a monster when it activates an effect. It can also banish a monster it destroys by battle. If that wasn't enough, it can also destroy every spell and trap your opponent controls when it gets destroyed by an opponent's card! And yes, that means, either by battle or card effect. I'd say this card is pretty neat.
Laval also got new support (and 2 reprints) in the form of Laval Archer and Lavalval Salamander. Archer allows an additional normal summon, which is always nice. Salamander, on the other hand, allows you to refresh your hand by drawing 2 and sending two cards to the grave (including a fire monster, but you'd get that 99% of the time playing Laval).
There are also a few niche support cards like Fairy Tail – Rochka, Helshaddoll Hollow, and Vampire Voivode!
---
Conclusion: So is GFTP worth?
With the scarce openings we've gotten from Yugitubers so far, it appears that the Ghost Rares are very hard to come by. Potentially 1 per case? So let's look at trying to open the product and NOT getting a ghost rare. Is it worth? If you're trying to make back a lot of money, probably not. If you get the ghost rare, then you plus really hard, but if you don't, then you'd be lucky to break even.
I like Ghosts from the Past. I think the set is pretty decent. It's got some really good reprints of cards that are of scarce quantity. It also has rarity bumps for some cool archetypes. I'd definitely be getting singles! So is it worth? Well, for opening sealed for value, probably not. For the singles? Oh, definitely. I believe this set will hold value in the long run, even solely for the chance to get the ghosts.
Latest posts by Yugi Papi
(see all)