New Deck/Article Search Filters!
We are happy to announce that we have finally updated our Deck and Article search pages on the site! These including nifty new filters that can be used to really optimize your search queries!
Our new search filters include:
Search by Deck Name
Search for decks that include a specific card (can search by up to 3 cards).
Search by dates ranges
Search by deck type/archetype
Search by specific deck size
Search only tournament decks or exclude tournament decks
Search by specific tournaments
Quickly search within banlist date ranges
Number 2 in particular was a massively requested feature for a long time. We previously had a very poor implementation of this which was very hit or miss with accuracy. I am happy to announce that the new filter is fully accurate and will allow you to search for decks with up to 3 specific cards!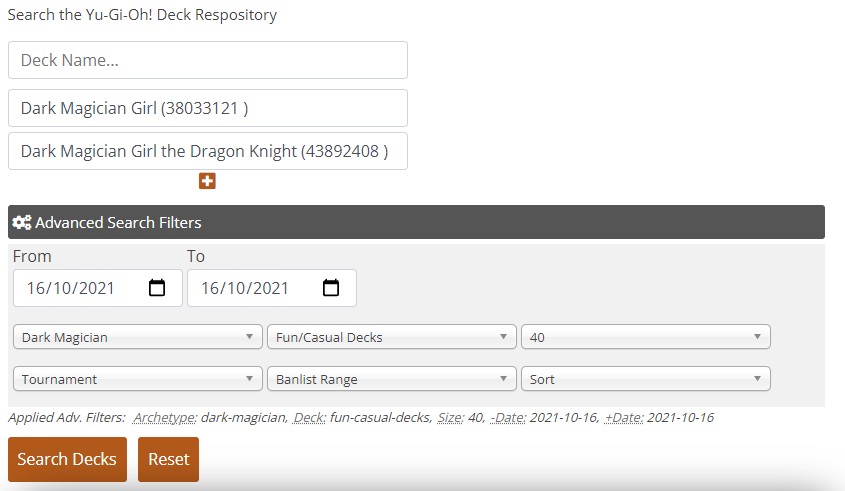 The same search filters (excluding the non-relevant ones) have also been moved over to our Article Search page.

To top it all off, we have also revised and re-designed the author pages for each author!
Author pages will now also include handy hyperlinks to specific pieces of information for that user along with showcasing recently uploaded decks.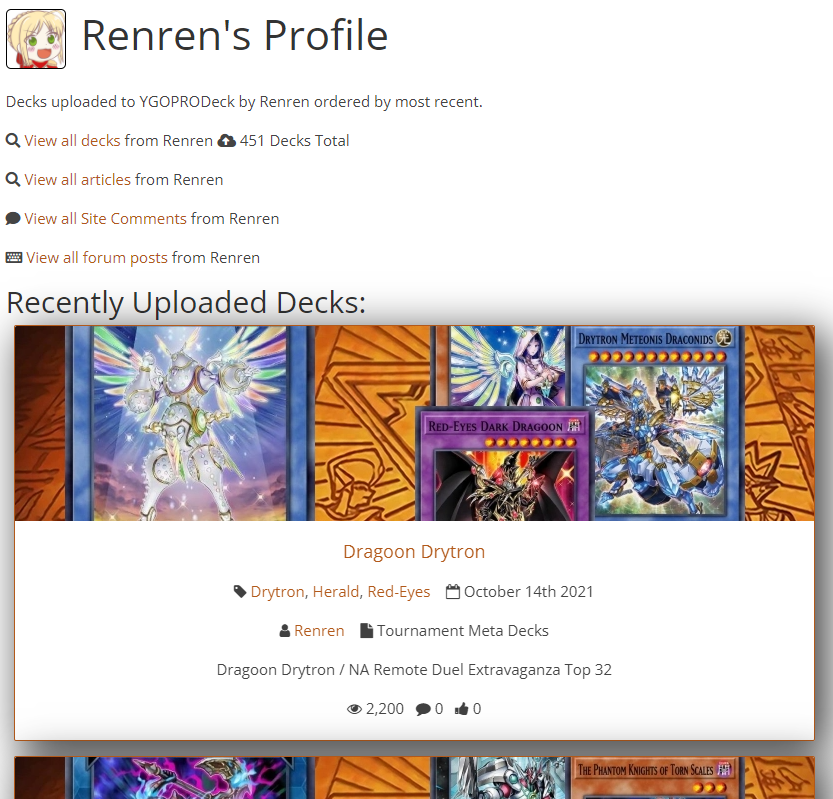 I hope you all enjoy these new features!