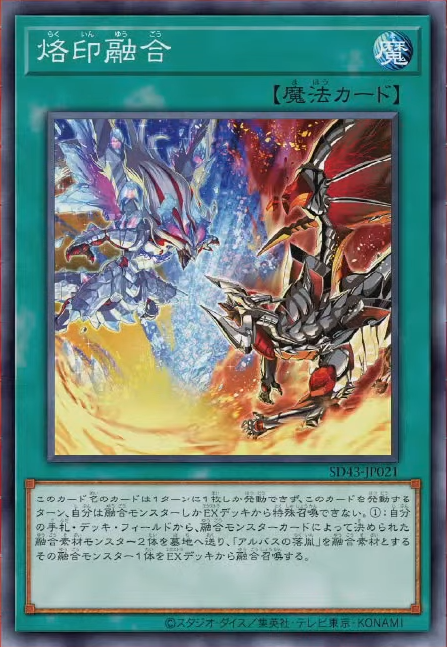 Branded Fusion
Normal Spell
You can only activate this card once per turn.
You cannot Special Summon monsters from the Extra Deck the turn you activate this card, except Fusion monsters.
[1] Fusion Summon 1 Fusion monster that lists "Fallen of Albaz" as material by using 2 monsters from your hand, Deck and/or field as material.