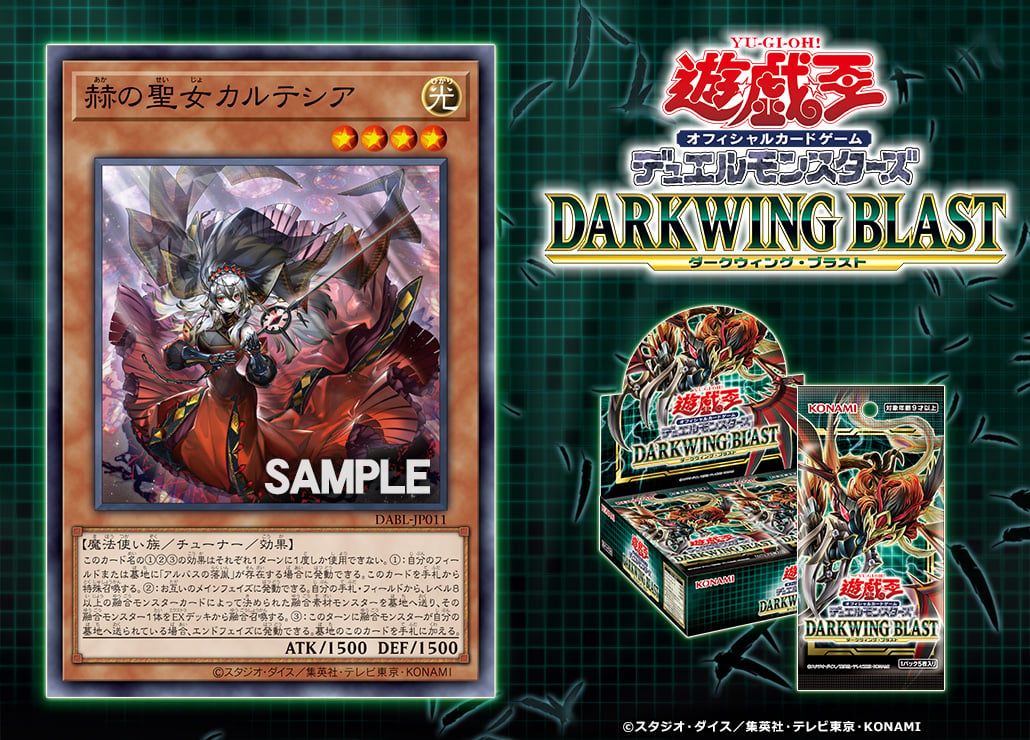 Cartesia, Virtuous in Brilliant Red
Level 4 LIGHT
Spellcaster / Tuner / Effect
You can only use each of the [1] [2] [3] effects of this card per turn.
[1] If "Fallen of Albaz" is on your field or in your GY: You can Special Summon this card from your hand.
[2] During either Main Phase (Quick Effect): You can Fusion Summon 1 Level 8 or higher Fusion monster from your Extra Deck using materials from your hand or field.
[3] During the End Phase, if a Fusion Monster(s) was sent to your GY this turn: You can add this card from your GY to your hand.