Deck Information
Deck Type:
Anime Decks
Deck Master:
Zoodiac Hammerkong
TCG/OCG:
Tcg
Submission Date:
November 30th 2018
Author:
sam50
YGOPRODeck File Download
Zoodiac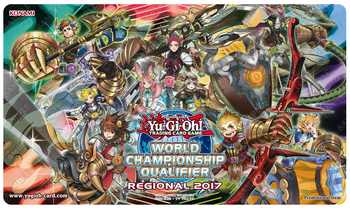 "Zoodiac", known as "Twelve Beasts" (十二獣 Jūnishishi) in the OCG, is an archetype of Level/Rank 4 EARTH Beast-Warrior monsters that debuted in "Raging Tempest".
"Master Peace, the True Dracoslayer" and "True King Lithosagym, the Disaster" appear to have a relation to this archetype in Duel Terminal Lore, as seen in "Zodiac Sign" and "Zoodiac Combo", respectively.
"Number" (Japanese: No. Nanbāzu, "Numbers") is an archetype of Xyz Monsters that are the focus of the story in the Yu-Gi-Oh! ZEXAL anime and manga series. Each "Number" monster has a corresponding natural number included at the start of its name after "Number" (and occasionally a letter, such as C).