Deck Information
Deck Type:
Anime Decks
Deck Master:
Life Stream Dragon
TCG/OCG:
TCG
Submission Date:
November 8th 2018
Author:
sam50
YGOPRODeck File Download
Morphtronic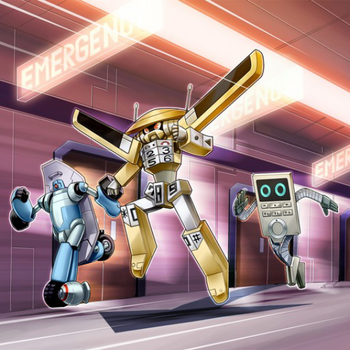 "Morphtronic", known as "Deformer" (Difōmā) in the Japanese version, is an archetype used by Leo in Yu-Gi-Oh! 5D's and introduced in Crossroads of Chaos. All of its members are Machine monsters, except for the following:
Pyro - "Morphtronic Datatron"
Thunder - "Morphtronic Magnen", "Morphtronic Magnen Bar", and "Morphtronic Radion".
"Morphtronics" are depicted in how they "morph" when they change their Battle Position, which changes both their effect(s) and appearance (humanoid in Attack Position; item in Defense Position). They transform into small "electronic" household items, like magnets and mobile phones.