Magical Warriors 2019 deck
Fiend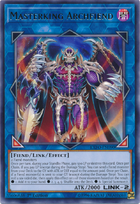 Fiends
(
Akuma
"Demon") are a
monster
Type
consisting of cards resembling demons, devils and ghosts, as well as many other vile, twisted beasts or mischievous mythical beings symbolizing darkness, wickedness, perniciousness, and diabolical horror. Fiends are almost exclusively
DARK
-Attribute, as there are hundreds of DARK Fiends but only a few of other Attributes. Fiends are one of the most established and powerful Types in the entire Yu-Gi-Oh! franchise. As such, there is no one correct and specific dueling strategy built around them and their playing style, although the majority of Fiends focus on offensive beatdown tactics and destroying the opponent's cards, as well as pressuring the opponent by cornering them with stun and lockdown effects, banishing effects, or deck milling.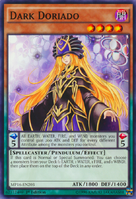 Spellcaster (Japanese:Mahōtsukai "Magician") is a Type consisting of beings that control magic, such as witches, wizards, and mages. The majority of these creatures contain effects and can be very versatile Monsters, used often with support of Spell Cards. Out of all types, Spellcasters are the most present on the current Forbidden and Limited lists.
A high proportion of Spellcaster monsters are either LIGHT or DARK and are the most prolific users of Spell Counters.