Jack Atlas (ARC-V)-Red Deck
Jack Atlas (ARC-V)
He was "The Duel King" ("Master of Faster" in the dub), a native of the Commons section of New Domino City within the Synchro Dimension. He rose through the ranks and won the Friendship Cup, allowing him to live in Topsiders. After his defeat by Yuya Sakaki, he crowned Yuya as the new Duel King and became an ally of the Lancers.
https://youtu.be/qfwR9RuZX7E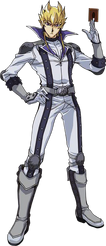 "Number" (Japanese: No. Nanbāzu, "Numbers") is an archetype of Xyz Monsters that are the focus of the story in the Yu-Gi-Oh! ZEXAL anime and manga series. Each "Number" monster has a corresponding natural number included at the start of its name after "Number" (and occasionally a letter, such as C).