Gifts Guide for Your Yugioh Player
For people in your life that play Yugioh, it may seem simple to buy a gift. Yugioh has no shortage of products, ranging from tins, boxes, and packs. But there may be more efficient gifts, depending on your recipient's goals!
HOW COMPETITIVE IS YOUR RECIPIENT?
If you are on a covert gift-giving operation, this is an innocent question. Some players play casually with friends. In that case, any product with cards in it would be a pleasant surprise! However, for competitive players, it may be a misfire in terms of usability.
Packs have an element of randomness to them. In a tournament setting, most cards are considered unviable – and thus, there is a chance for a pack to be worthless competitively. That being said, there are some products that have guaranteed cards that are useful to a tournament frequent.
Structure Decks and Tins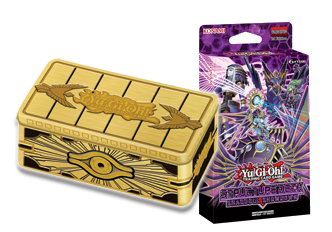 Structure decks are boxed products that have 40 or more guaranteed cards. This is useful, since they are guaranteed to have a cohesive theme. They only have one copy per card, so it would be helpful to purchase three, since that is the limit per card. For $30, there isn't more efficient gifts you could get!
Some structure decks are more powerful than others. It would be helpful to do some research on which ones are more competitive. Popular structure decks include Shaddoll Showdown, Dinosmasher's Fury, and Soulburner. These have the makings of a competitive deck, and only require a few extra additions.
Tins such as Mega Tins or Gold Sarcophagus Tins are a mix of promo cards and reprint packs. These packs are special, because they reprint popular tournament cards. They are more likely to contain strong cards. It also provides the element of excitement of opening packs. Tournament players usually buy the cards they need, so they don't get the chance to open packs often.
Buying Singles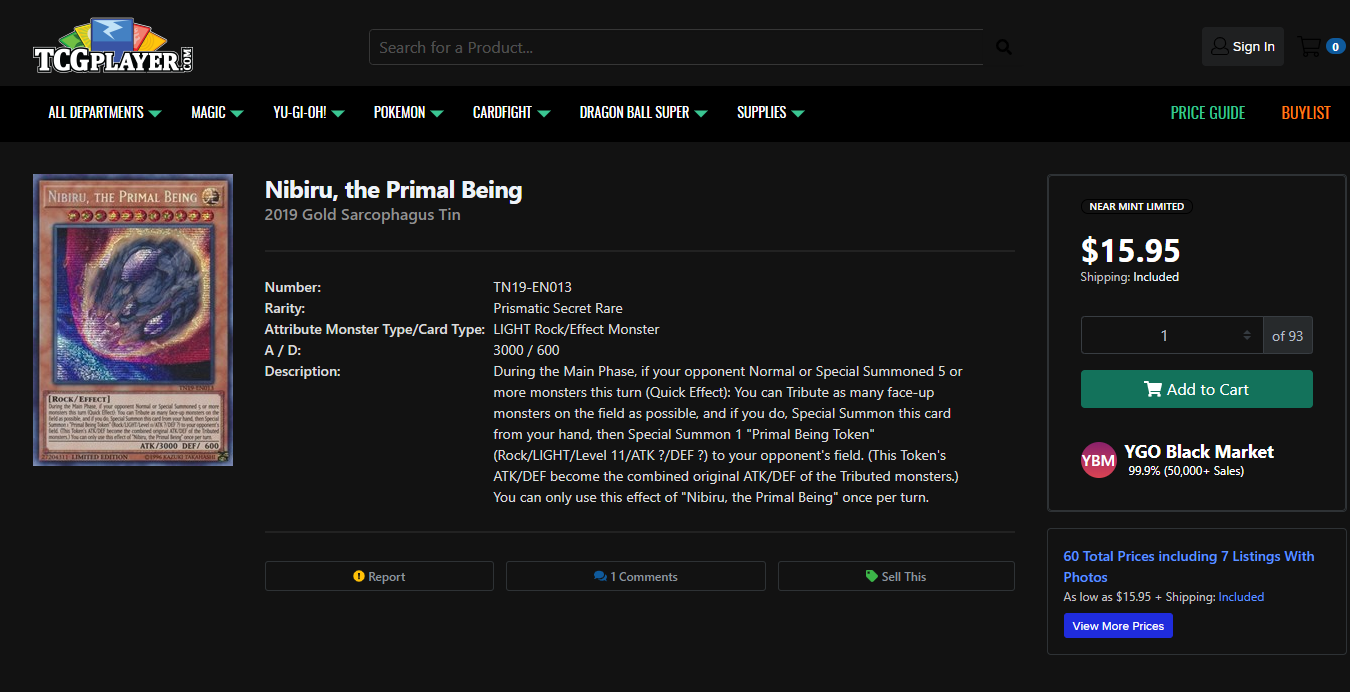 If secrecy is not a concern, buying requested cards is a straightforward choice. However, for those not knowledgeable in buying cards, you may need more information. Many cards have multiple printings, and they greatly vary in price. If possible, ask for which pack it comes from, and the rarity of the card. The most specific information you could get is the card code. The card code is located under the card picture on the right. This denotes what set the card comes from. In most cases, this will also pinpoint the correct rarity.
I would recommend TCGplayer for buying cards. Sites such as Amazon or Ebay may price cards higher than average. If possible, ask the recipient for a TCGplayer link to the exact card they want.
Non-Card Gifts
If the recipient has all the cards they need, you may need to resort to card-related gifts. Deckboxes, mats, and sleeves are necessities for competitive Yugioh. They can be as simple as just carrying cards, but there are many quality of life gifts as well.
Sleeves
It is critical to note that there are two sizes of sleeves: standard and mini. Yugioh cards are mini size, which are 62mm x 89mm (2.4″ x 3.5″). Bigger sleeves won't fit the cards, making them floppy and difficult to play. Not to mention, ill-fitting sleeves are not tournament legal.
There are also differences between quality of sleeves. Walmart bought sleeves are likely Ultra Pro, which are of middling quality. Konami, the company who handles Yugioh, creates sleeves as well. However, they are of dubious as well, since they are a little too big, and split easily. If there is a local comic store, they may have Dragon Shield or KMC sleeves, which will last quite a while.
Deckboxes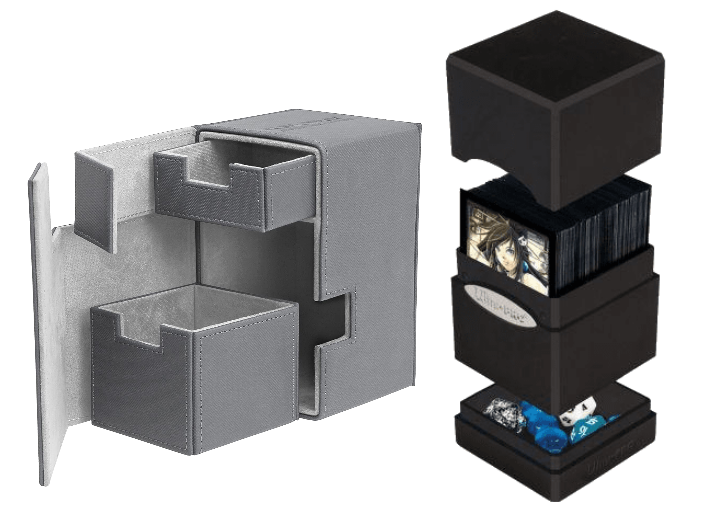 A deckbox may seem like a strange gift. But like sleeves, there are deckboxes that are better than others. But first, you must consider the size of the deckbox.
Deckboxes can house one to three complete decks. It would be useful to know how many decks your recipient has.
For one deck, I would suggest either the Ultimate Guard Flip'n'Tray 100 or Ultra Pro Satin Tower. Both have an air of elegance, and house dice as well. They will comfortably fit a favorite deck.
For anything more than one deck, I would recommend Monster's Double or Triple deckboxes. They are simple, but functionality is key when it comes to multiple decks. You don't want to fumble with complex deckboxes and possibly damage cards.
Conclusion
There are many factors to consider when purchasing a Yugioh-related gift. That is why having information on the level of competition your player is critical. But even if it is a secret gift, there are products that cater to both casual and top-level players.
Latest posts by MapleBlade
(see all)