Red-Eyes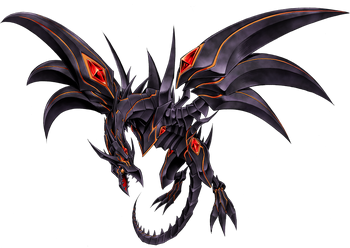 "Red-Eyes" (Reddoaizu) is an archetype of mostly DARK Dragon monsters used most notably by Joey Wheeler in Yu-Gi-Oh! and Atticus Rhodes in Yu-Gi-Oh! GX.
The archetype is based mainly on supporting "Red-Eyes B. Dragon", whose card was created to rival the strength of "Blue-Eyes White Dragon". The first Yu-Gi-Oh! movie stated that while "Blue-Eyes" brings power, "Red-Eyes" brings potential.
Prior to its rename from "Red-Eyes B. Chick", "Black Dragon's Chick" was specifically excluded from the archetype because it does not have in its Japanese name.
"Number" (Japanese: No. Nanbāzu, "Numbers") is an archetype of Xyz Monsters that are the focus of the story in the Yu-Gi-Oh! ZEXAL anime and manga series. Each "Number" monster has a corresponding natural number included at the start of its name after "Number" (and occasionally a letter, such as C).