Devack Dark Singer-monkey deck
Devack
Devack, known as Demak in the Japanese version, is Roman Goodwin's right-hand man and a member of the Dark Signers. He freed Greiger from his prison transport, and offered him the chance to fulfill his desire for vengeance. He was also responsible for the Minus Curse that infected the Spirit World with the help of his subordinate, Zeman The Ape King.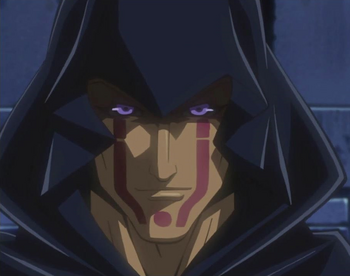 Earthbound Immortal Cusillu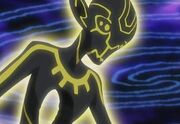 Earthbound Immortal Cusillu, known as Earthbound God Cusillu (Jibakushin Kushiru) in the Japanese version is a character version of the card "Earthbound Immortal Cusillu". It is one of the "Earthbound Immortals", and it is used by Devack.