Zure, Knight of Dark World || Dark Times

Deck Description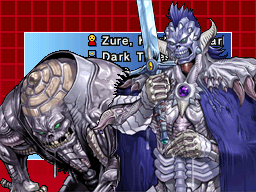 World Deck from World Championship 2008 NDS
I play a good bit of Yugioh in Tabletop sim as of late.
Used to love the old games from the GBA up through the NDS.
So i built a lot of decks used by the AI in both the story and the CPU modes.
I just never uploaded them. Kinda want to start to just have backups.
Research comes from all around the web...(where ever i could scrounge up the info)
For some decks I had to edit them. Ether to replace missing or unknown cards. Or in some cases (fix) Decks that may Unfunctional.
These Decks Are in no way good. Iv just been having fun pitting them VS eachother in TTS.
---
Other Decks on ygoprodeck.com
Login
to join the YGOPRODeck discussion!

Cool
0

Funny
0

Angry
0

Sad
0
Comments
Test Hand
Opening Hand
Red: 1st Card Draw
Shuffled using Fisher Yates algorithm
Delete Deck
Are you sure you wish to delete this deck? Once a deck is deleted, it cannot be retrieved.
Master Duel Cost Breakdown
Export Deck
Export to Image
Export to List
Export to Tabletop Simulator
Export Deck to Master Duel/Neuron
You can export your deck directly from YGOPRODeck to Yu-Gi-Oh! Master Duel or Neuron using our Web Browser extension!
Simply install the extension, and click the button below to export your deck to Master Duel or Neuron! It will bring you to the Official Konami Database. Once there, you can edit a deck and hit the "Import clipboard and save" button!
Price Deck from TCGplayer
Total Estimated Deck Price:
This tool attempts to find the lowest Market Price for each card on TCGplayer.
| Card | Qty | Price ea | Card Set |
| --- | --- | --- | --- |
Export Prices to CSV
Prices not found for the following cards:
Download Deck images
This will download all images used in this deck and zip them up for you. This is done on your computer and could take a minute or so to complete so please do not close the page.