Buying and Trading Online: The Expanding Marketplace
Brick-and-mortar establishments no longer limit how we get new cards. As the internet has fostered new connectedness in the Yugioh community, online venues for buying, selling, and trading cards have sprung up to answer the growing problem of how to get cards that you can't find locally.
Buying, selling, and trading online can, however, still get dicey sometimes. Let's talk through how to do it right.
Find a Reputable Marketplace
The first step to trading or selling cards online, obviously, is finding a trustworthy and established marketplace. The classic buy-and-sell marketplaces are what most people think of in this regard — websites like TCGPlayer, CardMarket, Amazon, and eBay are some popular examples.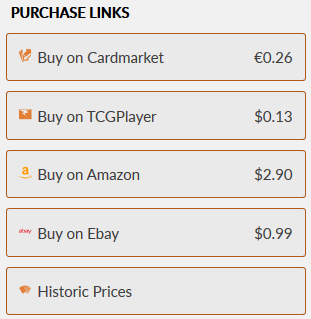 Web card marketplaces tend to be online extensions of brick-and-mortar shops. They also can be wholesaler-like dedicated online marketplaces that either sell directly or facilitate other sellers. Established e-commerce websites tend to offer a greater sense of security since their success is contingent on good performance and positive reviews. Also, online marketplaces have a certain level of legal liability as registered businesses.
Buy-and-sell marketplaces tend to function differently than trading marketplaces, though. Trading marketplaces are more commonly hosted through forums or chat servers and aren't backed by physical locations. Reddit's r/YGOMarketplace, Discord trade servers, and Facebook trading groups are some of the more well-known examples of this. Trading marketplaces tend to struggle a little more with reputability because transactions can be harder to reinforce. To counter this, these marketplaces set honor systems and strict rules, and violators are usually banned from using the platform.
Find a Reputable Seller/Trader
Online marketplaces usually have an additional level of security for buyers through in-platform reviews. Buyers can leave ratings and comments about sellers they purchase from, describing any experiences and how the seller handled them. These reviews are openly available to view by any user. As a result, a series of poor reviews can leave a serious dent for sellers' revenue: no one wants to buy from a seller who doesn't deliver quality. 97% of online buyers take online reviews into consideration — be sure that you do as well.
Trading marketplaces function a little differently from buy-and-sell marketplaces when it comes to finding reputable traders. Significantly more weight gets placed on having positive reviews with a trader because reputation determines whether one can keep trading. In forum-like settings like r/YGOMarketplace, feedback threads get built so that traders can constantly leave reviews of their experiences with other traders. Forums and trade servers alike focus heavily on creating strict rules around how trading occurs to reduce negative experiences. When trading online, be sure to explore in-depth how those you set up trades with have adhered to the rules of the trading marketplace, and how they've treated other traders.
Protect Your Tender
Be it money or cards that you're getting other cards with, always, always have a way to protect your tender. The "cover your ass" rule absolutely applies to buying and trading online; since you're not doing it in person, always be able to get compensation if the need arises.
Have a Contesting Venue
So what happens if something goes wrong? Maybe you bought cards and they were damaged in the mail because the seller packaged them improperly. Maybe your cards weren't delivered at all. What do you do?
In buy-and-sell marketplaces, submitting tickets to the vendor is a great place to start. Don't use an online buy-and-sell marketplace that doesn't include being able to submit tickets about issues with your order. The ability to contest poor service holds e-commerce venues accountable.
In both buy-and-sell and trading marketplaces, leave reviews. Leave reviews every time. While not a direct way to protect your own investment, it can protect future potential customers from having a bad experience, and it can promote sellers and traders who deliver quality service and goods. When a seller or trader doesn't make good on a deal, a negative review can help enforce taking responsibility for a poor delivery.
Tips for Online Trading
In trading marketplaces accountability is, as noted earlier, more difficult. Here's a few tips to follow before and during trading.
Know who you're dealing with. Reviews are important for exactly this reason: they let other users know how trustworthy and reliable a trader is. Established traders should come with well-documented confirmations that they make good on their deals. If trading with someone new to the platform, it tends to be customary that — say, being under X number of reviews — the less reviewed trader sends first to ensure trust.
Get everything in writing, in public, before confirming a trade. As someone that's used the r/YGOMarketplace trading forum for almost two years now, this is my favorite rule: "No negotiating in private messages." Public negotiating ensures that nothing is a secret and moderators have the information they need to mediate issues if the need arises.
Document everything before you send. Take pictures of the cards, the cards when they're in their hard casing, and the packaging. Take video of putting the cards in the mailbox. Know the condition of everything you send, and have proof of its condition when it leaves your hands.
Tips for Shipping/Paying for Cards
Also, keep these things in mind when paying for and sending cards.
Trade using shipping tracking when card values are above a certain threshold. My personal rule — as someone who trades online as well as in person — is to mandate tracking from both myself and the other party when card value is above $25. Tracking ensures you know the post delivered your cards.
If you've sold someone cards, please don't send those cards before receiving payment. This is begging for trouble.
Get your refund before returning cards. It's better to end up with worse-for-wear cards than to be out both your wanted cards and whatever you used to get them.
If you buy directly from another trader, use an electronic payment where reimbursement can be enforced. Yes, that means on PayPal, do not use the "Friends & Family" option to avoid seller fees. The "Friends & Family" option does not allow refunds or contested charges, which makes scamming significantly easier.
Cheers!