Deck Information
Deck Type:
Anime Decks
Deck Master:
Bujinki Amaterasu
TCG/OCG:
TCG
Submission Date:
January 16th 2019
Author:
sam50
YGOPRODeck File Download
Bujin
https://youtu.be/At3iooSH7aU
"Bujin" (武神 Bujin, meaning Martial God) is an archetype of Level/Rank 4 LIGHT Beast, Beast-Warrior, and Winged Beast monsters that debuted in Judgment of the Light. They are (with the exception of "Bujingi Warg" and "Bujingi Pavo") based on Japanese folklore.
The archetype has four main monsters (which are all Beast-Warriors), each with four "Bujingi" Beast and Winged Beast monsters "under their domain", whose effects activate in the hand or Graveyard (except "Bujingi Warg" and "Bujingi Wolf"), mostly to protect their respective Beast-Warrior "leaders" or to pave the way for their offensive moves; their glow and color scheme reinforce their relationship. Also, "Bujintei" and "Bujinki" (the "Bujin" Xyz Monsters) are transformed versions of the four main Beast-Warrior "Bujin" monsters, wearing their "Bujingi" protectors as armor; three of the Beast-Warriors have an associated "Bujin Regalia" Spell or Trap Card that depicts their transformation into their respective "Bujintei", or whose artworks are somehow related with their effects, or with how their "Bujingi" act alongside with them. This archetype received its first Pendulum Monster in Dimension of Chaos.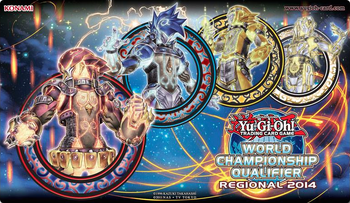 ed its first Pendulum Monster in Dimension of Chaos.
Origin