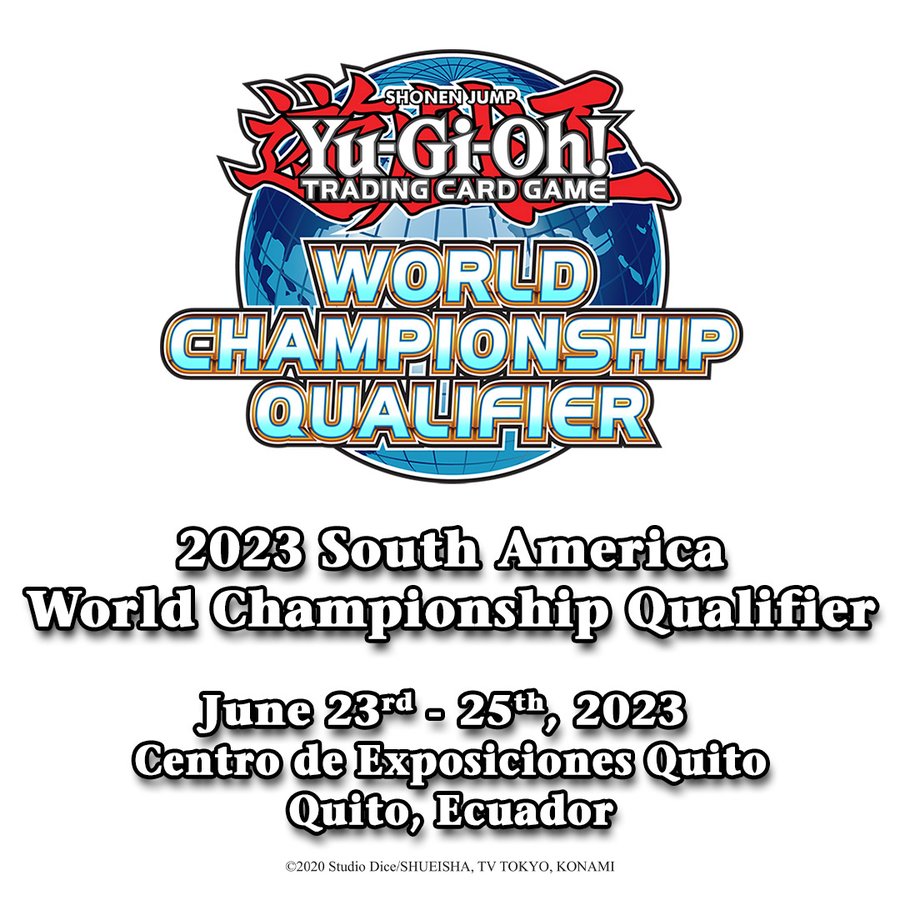 Image Source: Official Twitter of Yu-Gi-Oh! TCG
Yu-Gi-Oh! has announced that the 2023 South America World Championship Qualifier (South America WCQ) will be held in Quito, Ecuador. The event will occur on June 23 - 25, 2023, at Centro de Exposiciones Quito, Av.Atahualpa N34-332 y Av.Amazonas, Quito, Ecuador. You can also meet Duelists from all over the region who will gather to compete for exclusive prizes, gain invitations to their next World Championship, and spend the weekend Dueling, trading, and socialising with hundreds of other Yu-Gi-Oh! Fans.
As for the registration, you can pre-register for the Main Event during Pre-Registration on Friday, June 23, 2023, from 3.00 PM - 7.00 PM (Local Time) or during registration on Saturday, June 24, from 8.00 AM - 9.45 AM. You will also get participation prizes when attending the Central America WCQ so make sure to attend it! Please remember that you need an invitation to participate in this event. If you don't have one, you can still play in the Last Chance Qualifiers to earn an invite which will take place on Friday, June 23, 12:00 PM – 5:00 PM in the same venue.
WCQ Participation Game Mat | Image Source: Official Website of Yu-Gi-Oh! TCG
There may be some health regulations that you need to follow such as attendees 5 years and older will be required to show proof of being up to date and fully vaccinated before entry.
For more information, you can check the official page here:
2023 South America World Championship Qualifier
Life is too short to be anything but happy! - Arelios