Cloudian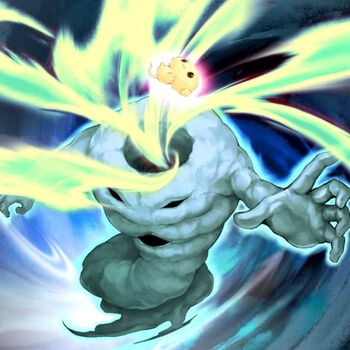 "Cloudian" (Kuraudian) is an archetype used by Adrian Gecko in the Yu-Gi-Oh! GX anime. All of its members are WATER Fairy Effect Monsters, except for the following:
They were introduced in Gladiator's Assault, with further support in Light of Destruction. Most of these monsters cannot be destroyed by battle while in Attack Position, but if in Defense Position they are instantly destroyed via their own effects. Most "Cloudians" have their effects activated or become active while they have Fog Counters.
"Number" (Japanese: No. Nanbāzu, "Numbers") is an archetype of Xyz Monsters that are the focus of the story in the Yu-Gi-Oh! ZEXAL anime and manga series. Each "Number" monster has a corresponding natural number included at the start of its name after "Number" (and occasionally a letter, such as C).