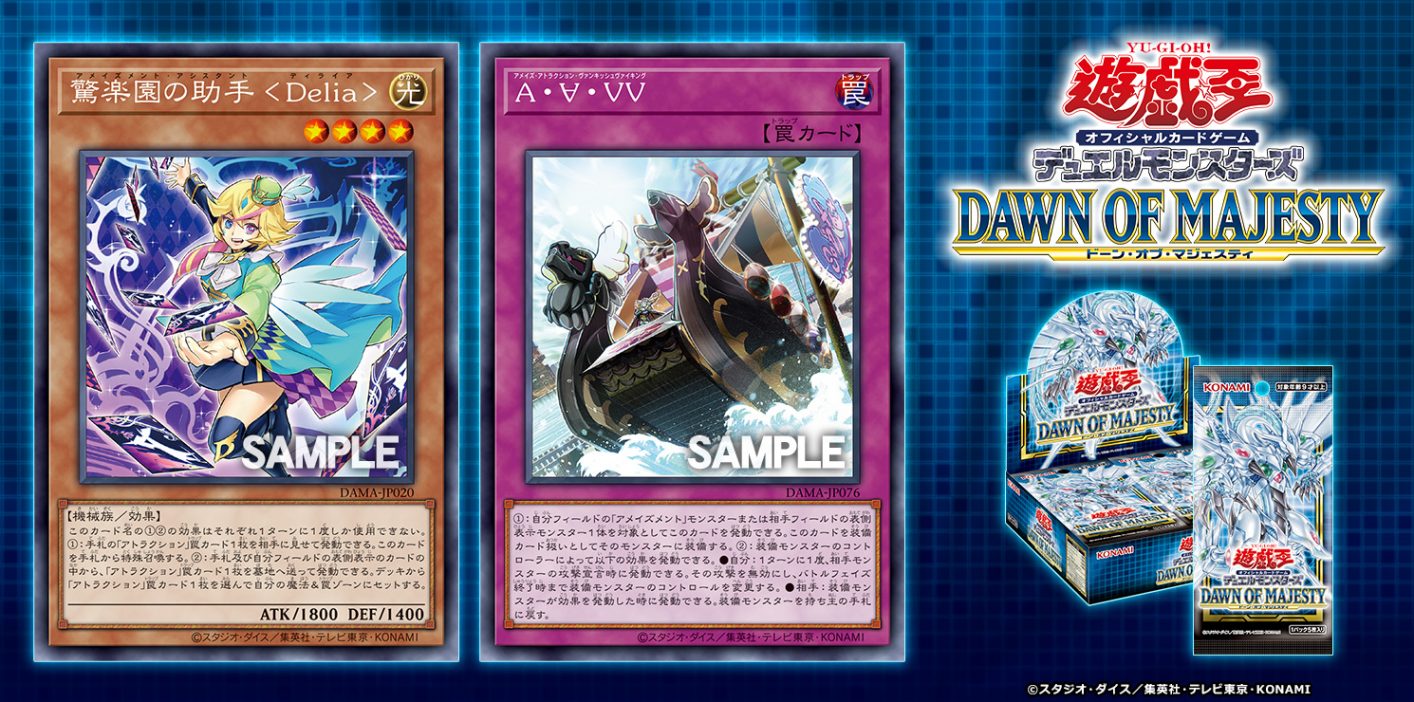 Amazement Assistant <Delia>
Level 4 LIGHT
Machine / Effect
You can only use each of the [1][2] effects of this card once per turn.
[1] You can reveal 1 "Attraction" Trap in your hand: Special Summon this card from your hand.
[2] You can send 1 "Attraction" Trap you control that is face-up or in your hand to the GY; Take 1 "Attraction" Trap from your deck and Set it.
Amaze Attraction Vanquish Viking
Normal Trap
[1] Activate by targeting 1 "Amazement" Monster you control, or 1 face-up monster your opponent controls; Equip this card to it.
[2] You can this this effect, based on the equipped monster's controller.
● You. Once per turn, when your opponent's monster declares an attack: Negate that attack, and if you do, switch control of the equipped monster until the end of the Battle Phase.
● Your opponent. When the equipped monster activates an effect: Return it to the hand.
Latest posts by I_Nomad_I
(see all)