Zombie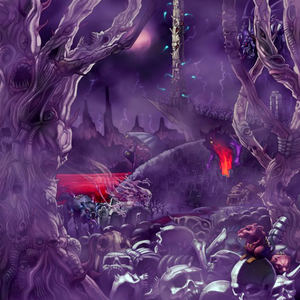 Zombie (Japanese:Andetto, "Undead") is a Type of monster representing undead beings, including mummies, skeletons, vampires and ghosts. Initially, their focus was on swarming the field from the Graveyard with cards such as "Mezuki", "Zombie Master", and "Book of Life". Since most Zombie monsters have low DEF (frequently 0), many high-Level Zombie monsters could be Summoned with "Pyramid Turtle". According to Bandit Keith this represents how the undead have no intelligence to understand how to defend themselves; all they know is how to attack. In the real game, however, with the release of "Plaguespreader Zombie", one of the first Tuner monsters that could Special Summon themself and several Synchro Monsters that required "Plaguespreader" as Synchro Material, Zombies began to focus on Synchro Summoning,
Synchro Zombie
There are also several Zombie counterparts of other cards, notably "Revived King Ha Des", "Doomkaiser Dragon", and "Archfiend Zombie-Skull". A common theme among Zombie counterparts is that they have the same stats as the original monster (in the case of "Dark Ruler", even having a similar effect tailored to suit the monster's new Type).
"Number" (Japanese: No. Nanbāzu, "Numbers") is an archetype of Xyz Monsters that are the focus of the story in the Yu-Gi-Oh! ZEXAL anime and manga series. Each "Number" monster has a corresponding natural number included at the start of its name after "Number" (and occasionally a letter, such as C).