YGOPRODeck – CoolStuffInc Partnership
We are pleased to announce that YGOPRODeck now has a partnership in place with CoolStuffInc to showcase their prices on our Card Database.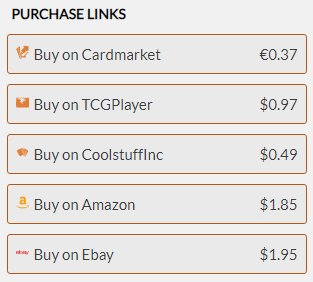 We've moved our Purchase Link buttons around a bit to accommodate this new addition. CoolStuffInc prices are pulled once a day and immediately updated on our database once pulled.
We still have some back-end changes to make to fully update our Historic Prices information to accommodate CoolStuffInc.
Latest posts by YGOPRODeck
(see all)