Fluffal
"Fluffal", known as "Furnimal" ( Fānimaru) in the OCG, is an archetype of Fairy monsters used by Sora Perse in the Yu-Gi-Oh! ARC-V anime and manga.
Design
"Fluffal" monsters are based off of plush toys with angel-like wings on their backs (except for "Fluffal Owl", who has them on its head, "Fluffal Penguin" who sports them as a bow-tie, and "Fluffal Wings", who itself is a set of wings), giving them a very cute and innocent appearance, in contrast with their "Frightfur" Fusion counterparts.
Etymology
"Fluffal" is a portmanteau of "fluff" and "animal". Their Japanese archetype name, "Furnimal" is a portmanteau of "fur" and "animal". Their names tend to be their archetype name followed by a species of animal.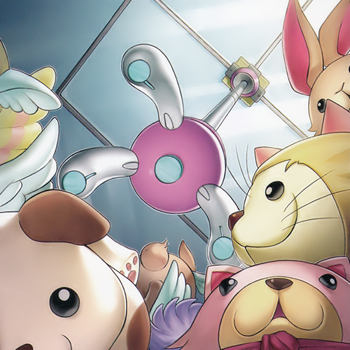 Sora Perse
With encouragement from Yuya and Zuzu, Sora eventually realized he was hurting people and reluctantly abandoned his old ways. Since then, he has formally turned his back on Duel Academy and becomes an ally and later member of the Lancers, working to keep Celina and his first friends Zuzu and Yuya safe.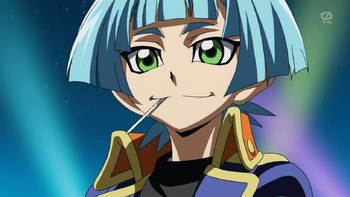 "Number" (Japanese: No. Nanbāzu, "Numbers") is an archetype of Xyz Monsters that are the focus of the story in the Yu-Gi-Oh! ZEXAL anime and manga series. Each "Number" monster has a corresponding natural number included at the start of its name after "Number" (and occasionally a letter, such as C).