Mythical Beast
https://youtu.be/YHgAHdMUtSQ
"Mythical Beast" is an archetype of Spellcaster monsters that debuted in Structure Deck: Spellcaster's Judgment, with further members and support introduced in the Booster Pack Extreme Force. This archetype consists of "Mythical Beast Cerberus" and Pendulum Monsters based on it.
"Gazelle the King of Mythical Beasts" and "Chimera the Flying Mythical Beast" are not members of the archetype. However, because support for this archetype only works on Pendulum Monsters in the Pendulum Zone or Extra Deck, and Effect Monsters in the Main Deck, neither will be an issue.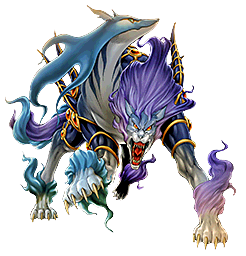 "Number" (Japanese: No. Nanbāzu, "Numbers") is an archetype of Xyz Monsters that are the focus of the story in the Yu-Gi-Oh! ZEXAL anime and manga series. Each "Number" monster has a corresponding natural number included at the start of its name after "Number" (and occasionally a letter, such as C).