Kalin Kessler Security-Archfiend Deck
Kalin Kessler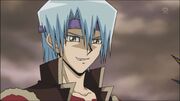 Kalin was once the leader of The Enforcers (Team Satisfaction in the original version), which consisted of himself, Yusei Fudo, Crow Hogan and Jack Atlas. He met with the trio for the first time when he approached them with the idea for the Team. He fought for his own ideals and unique sense of unity and gave his team a true glimpse of hope under the despairing circumstances of the Satellite.
The team managed to conquer all the team areas in the Satellite by beating the other Duel Gangs. During the face-off with the final gang, one of them almost killed Yusei by pushing him off the roof, but Kalin saved him.
After conquering all the zones in Satellite, Kalin got into a fight with a kid from Team Insect, something that prompted Crow and Jack to go against Kalin and leave the team. Later, when Sector Security began arresting Duelists in Satellite, Kalin decided to take action into his own hands and blew up a part of the Security.
Archfiend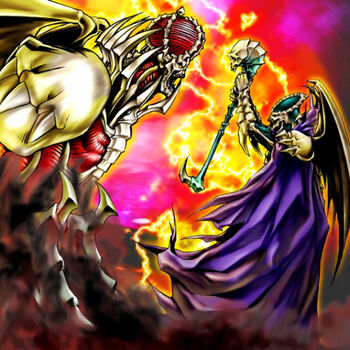 "Archfiend", known as "Daemon" (Japanese: Dēmon) in the OCG, is one of the very first archetypes. Members appear in a myriad of sets due to the string required for inclusion being a simple word in Japanese.
https://youtu.be/SPJlMYjONh8
"Number" (Japanese: No. Nanbāzu, "Numbers") is an archetype of Xyz Monsters that are the focus of the story in the Yu-Gi-Oh! ZEXAL anime and manga series. Each "Number" monster has a corresponding natural number included at the start of its name after "Number" (and occasionally a letter, such as C).