Deck Information
Deck Type:
Anime Decks
Deck Master:
Gishki Zielgigas
TCG/OCG:
TCG
Submission Date:
January 31st 2019
Author:
sam50
YGOPRODeck File Download
Gishki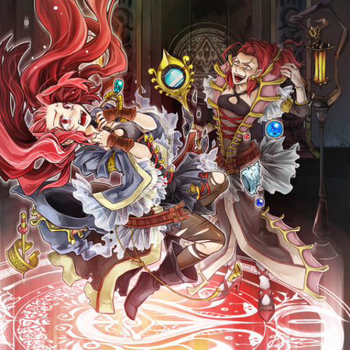 "Gishki", known as "Ritua" (Richua) in the OCG, is an archetype of WATER monsters released in Duel Terminal - Raid of the Inverz!!. Their team symbol is a blue sapphire mirror, that almost all the members wear, usually around their necks or on their staves.
The Ritual Monsters and Xyz Monsters in the archetype all have "Evigishki" at the beginning of their names (except "Zielgigas" and "Psychelone"), and are transformed, merged or revived versions of pre-existing monsters, either from the "Gishki" themselves, or from other archetype. Additionally, while the "Gishki" Ritual Spell Cards can Ritual Summon any "Gishki" Ritual Monster, each Ritual Monster has a thematically associated Ritual Spell Card.
https://youtu.be/9IJe2i5tfr8
"Number" (Japanese: No. Nanbāzu, "Numbers") is an archetype of Xyz Monsters that are the focus of the story in the Yu-Gi-Oh! ZEXAL anime and manga series. Each "Number" monster has a corresponding natural number included at the start of its name after "Number" (and occasionally a letter, such as C).